....................at
Am I A Scrap Addict - Sketches
!!! Yep, today is the 2nd, amazing how fast time flies huh??? Anywho, we had another great sketch by Deanne to work from. I chose to do my card in memory of Beverley Todd, a fellow DT member who passed away on Christmas Eve.
Here is De's sketch we used: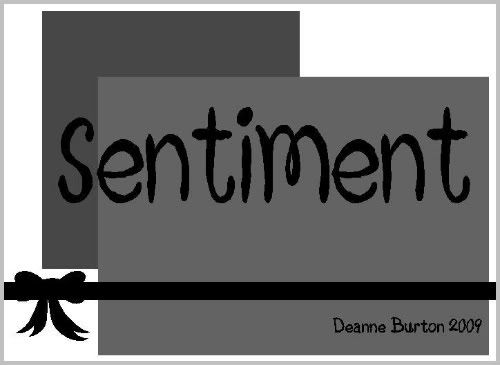 And, here is my card: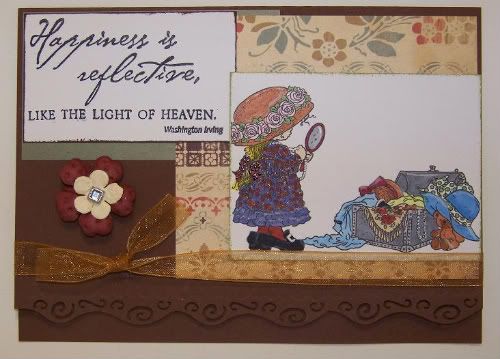 I also completed a card for
Friday Sketchers
and
A Spoon Full of Sugar
. Friday Sketchers was, of course, a sketch challenge and Spoon Full of Sugar was to create a Valentine card. This will be the first time that I have played along with these two challenge blogs but I had a blast!!! This is a very simple and clean card - I usually clutter them up a little more but I like this one being plain and simple.
Here's my card:
I should have some more stuff to reveal later today from my guest DT position at
Keep In Touch
- keep your eyes peeled, you won't wanna miss the yummy kit I got to work with OR the cute stuff I made (at least I think they are cute....LOL)!!!
Thanks for stoppin' by and Happy Scrappin'!!!!