...............today, I became a Mom. It was one of the proudest moments of my life - the minute I held that perfect little girl in my arms I knew things would never be the same, only better. Yep, today my baby girl turned 17 and wow, how time has passed. I just can not believe it!!! To make matters worse, I stop and think that in 8 months not only will I have one 17 year old in the house, I'll have two! Man, time flies when you are having fun.
I looked for a birth pic of Cait but I apparently don't have any scanned of just her so I'll share this one of me, her and my grandma taken when Cait was just a couple days old: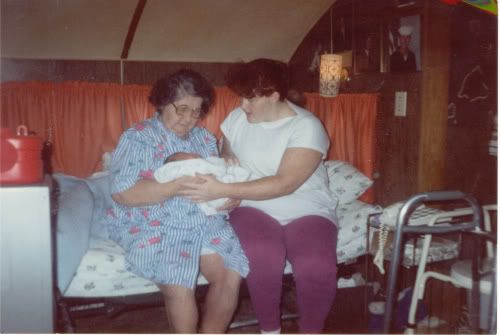 And then a pic from tonite:
Happy birthday my baby girl, I love you!!!
A few more pics from tonite:
Cait opening a gift:
Daisy giving Cait birthday lovies: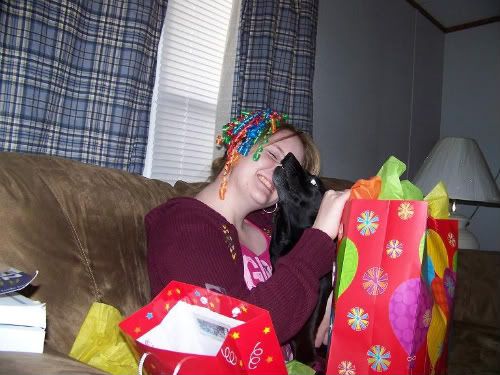 Dyl, he is getting sick and is taking meds tonite to try and avoid it, he started this whole mess 2 1/2 weeks ago and is getting his 2nd round, I sure hope I continue to avoid it but I am not thinking I will totally succeed!!! LOL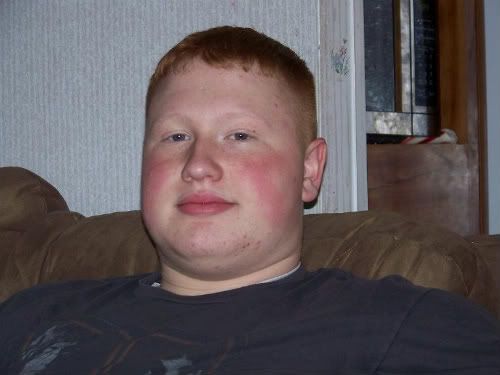 My poor, sweet, sick DH:
And the last pic tonite is of my latest creation: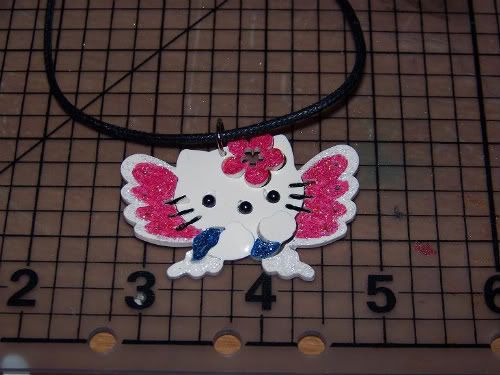 It's a Hello Kitty pendant!!! How cute is this??? It isn't paper either so it won't tear!!!! I'm so excited because I made it with a couple friends in mind, they just love HK and I have been scheming for over a week trying to figure out the details and once I got it done I made this thing in like 10 minutes!!!
OK, off to bed. Tomorrow starts a new schedule in the house with Rob going to his new work schedule of evenings. Hopefully I can get my school work done early and get some scrappy stuff done tomorrow!!! I have some really cute cute cute new House Mouse Stamps and a new Whipper Snapper Designs stamp and a Boyd's Bear stamp I am dying to use!!!
Thanks for stopping by and happy scrappin' all!!!