Well, one hour and five minutes and then my baby will be sweet 16!!! I just can not believe she is going to be 16!!! I'm lucky - she's a really good girl.
Well it has been a rough week around here in house and with other things in my life and I am just really glad the week is over. I hope that the drama and stupid stuff dies down really quick so I can get back to what I enjoy.
Today Rob and my dad went and picked up our car from down in Corpus - keep your fingers crossed for me that it gets up and running this next week so I can quit running all over heck and back every day!!!! LOL
While helping them unload it off the car dolly I jammed the flat end of a very large screwdriver into the palm of my hand. I have a gash about 3/4 of an inch in length and deep enough to hurt like crazy 8 hours after the fact!!! I've doctored it up with antibacterial cream and got it bandaged - it isn't that bad in my opinion but the location really sucks!!!
I got a new baby today - wanna see??? She is so pretty!!!
Don't you just love her!!! She is going to replace my Sizzix Original which is such a pain in the rear when using the larger dies as you have to carefully lift the pressing pad and move the die/paper/cutting pad and hope you don't jiggle it wrong or your cut is screwed up!!! So, this little girl rolls it through like the sidekick - which is going to be retired too!!!!
Oh, check out her bling:
Yes, she even has some bling on her baby!!!
So how about a sketch??? I made this one a while back and saw it in my photo bucket so thought I'd share it!!!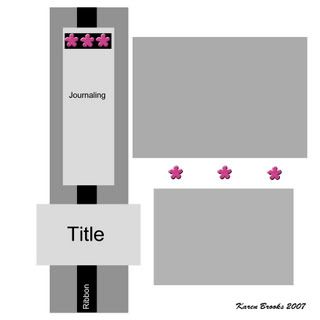 And here is the LO that I did based on the sketch: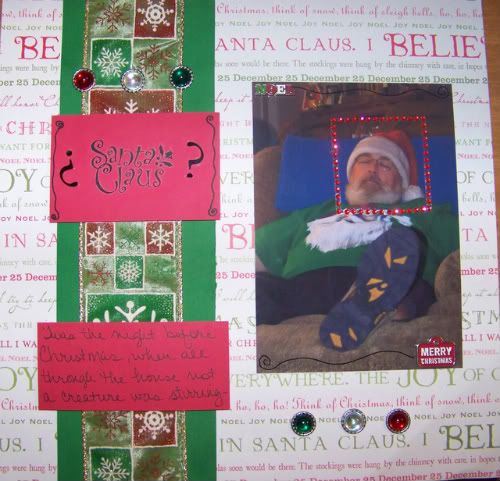 I really loved that picture of my father in law - look at his shirt, twins!!!
Have a scrappy weekend!!!
Over and out!!!