Today is a little rough on me. It is my grandfather's birthday. Anyone who knows me knows that I did not deal with the death of my grandfather over 20 years ago then and I still haven't dealt with it today. It gets a little easier each year but I sure do miss him. Here is a layout I did last year as a challenge and as therapy.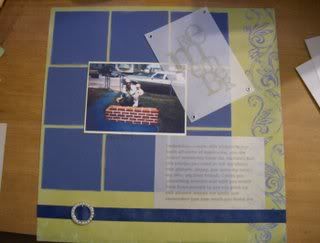 I was less than a year old and my grandfather painted the concrete patio blue and would take me "swimming" in it every day. Granted I don't remember this but I do have the pictures and the stories told to me by my parents. Thanks for looking.
On a lighter note, check out what I made thanks to guidance from my friend Frankie at MMFY: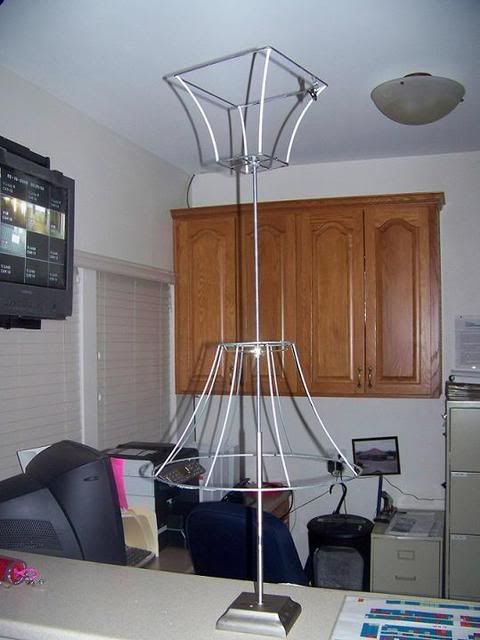 It is an imposter clip it up. This is a picture of it empty right after I made it and below is a pic as I was putting things on it.
You really would not believe the difference this thing has made in my room!!! Not only can I see most of what I have, I freed up over 7 of the plastic shoe boxes of stuff from shelves and put it upright into this one little space. Now the pic is not of the imposter clip it up in my room but on the counter in my office as that was the best lighting at the time. I'll get a pic in my room and post it later to show just how much space it really does save. I honestly don't know how I made it this long without one!!! To be perfectly honest with you - I'm working on making a second one to hold kits and such - haven't decided totally what will go on it but I can definitely use more space!!! Maybe flowers??? That would free up my Prima bottles to be altered........oooohhh, like I need more ideas to alter!!! LOL
On another note I made it!!! What did I make??? Well, I made it to round 4 of the MMFY Survivor Challenge. I tell you what, the competition is strong. The ladies who made it through and even the ones who didn't put out some amazing work and I'm inspired by them all. I've been stalking the boards today waiting for the next challenge to try and figure out what I have to work with.............So exciting!!!
On a sadder note, my dear friend Kelly with
Keep In Touch
is going through some rough times. Her mother is very ill and the poor thing has so much going on in her life. If you have a spare moment please throw up a few prayers for Kelly and her family.
Also visit her site if you get a chance - she has recently started up a monthly kit club and let me tell you, I purchased the Tinkering Ink Beloved kit from her and was amazed at the value and what all came in the kit. Here are a few things I've made with my TI Beloved kit and I still have lots of stuff to do more!!!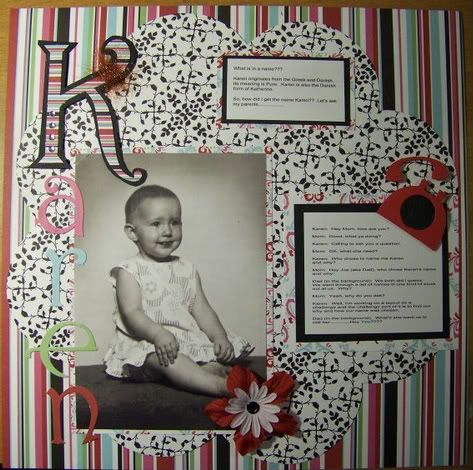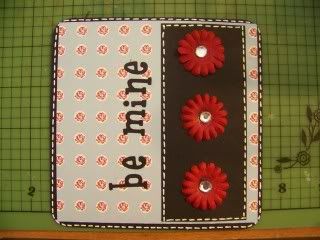 I know a few others who have bought kits from her as well and they have been amazed at what all comes in the kits for the price. Kelly is one of a kind and I'm honored to call her a friend!!!
Make sure you stop by MMFY to check out what we've been up to in the survivor game and cheer us on. So much talent and I'm honored to play alongside these ladies!!!
Over and out for now - have a scrap happy day!!!