Happy Valentine's Day!!!!
Hugs and kisses to you all!!!
So as most everyone knows my baby girl turned 16 this past Saturday. We had a nice party for her with a house full of guests. It was also my nephew's 10th birthday so we celebrated twice as much!!! Here are a few pics:
The birthday cake: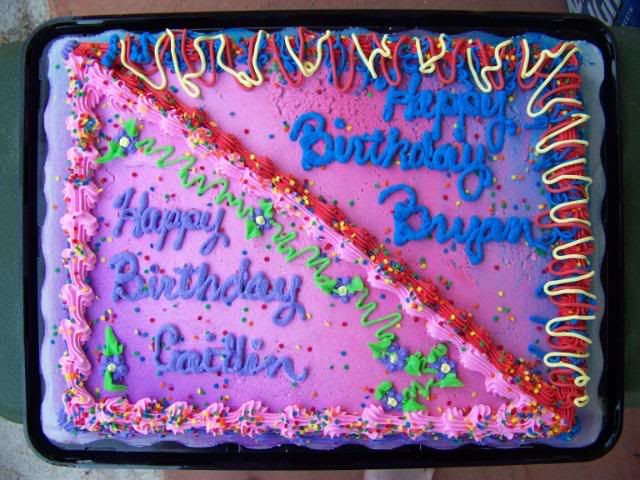 The birthday boy and girl - Cait made him wear the tiara: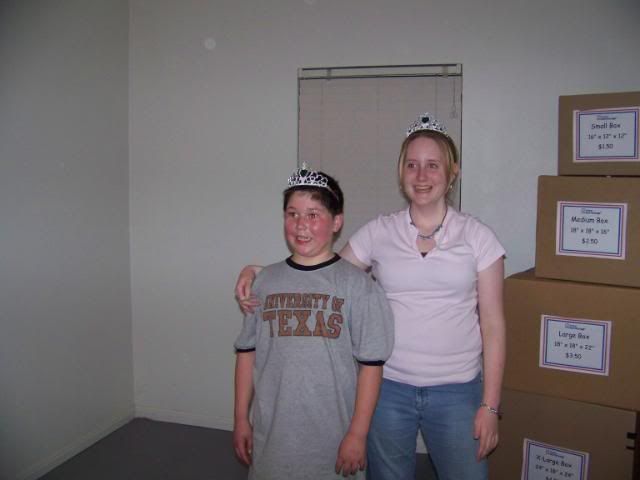 When I said Cait MADE him wear it I meant it: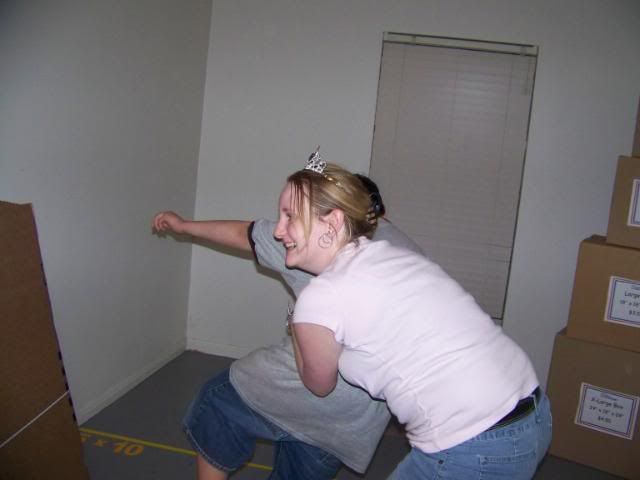 The princesses - L2R My SIL Stacey, my niece Krystal, Cait, Me and My Mom: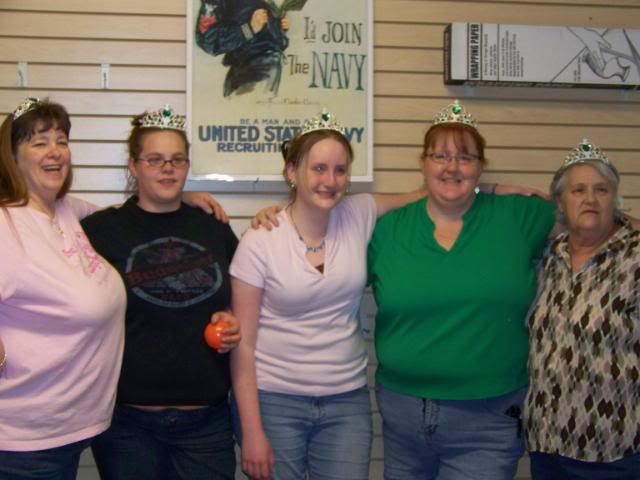 Of course Pimp Master Dylan made an appearance: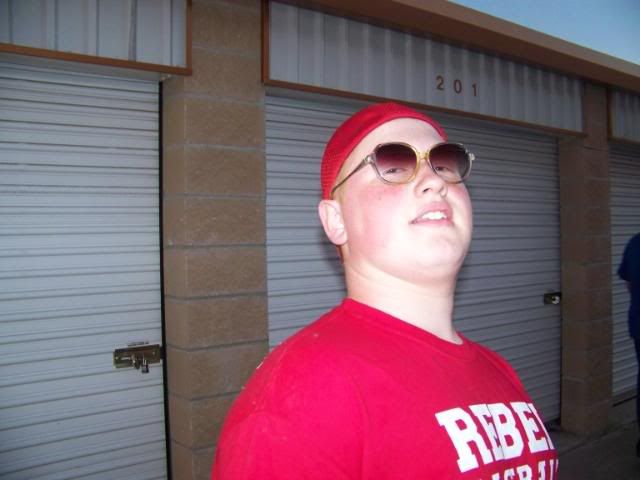 And my darling husband Rob was putting on his best dress - the boys (nephews & son) found a box of clothes by the trash can and thought they needed to be brought to the back porch so Rob was messing around with them:
Here is a pic of my Mom - she looked so great this trip!!! Muah!!! I love my Mom: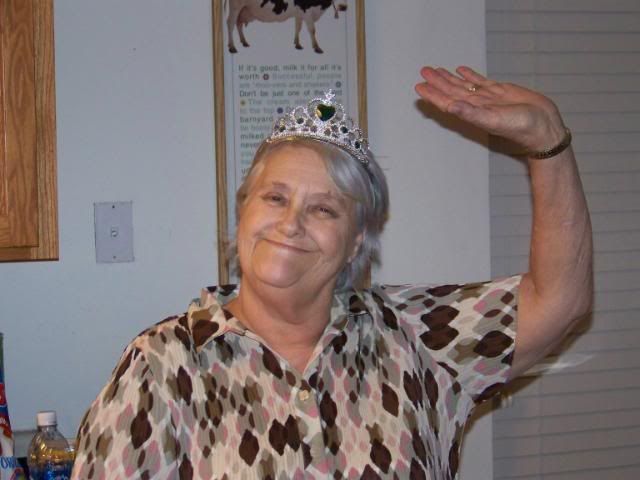 Here's a view of the back porch while cooking on the grill: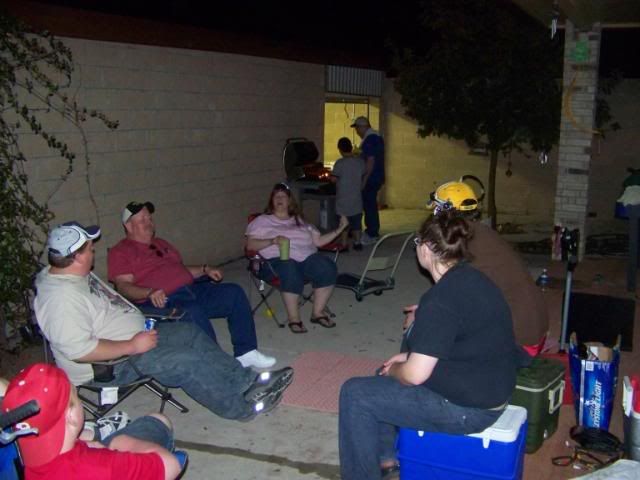 The red hat/shirt is Dyl, grey shirt is my BIL Cory, Maroon shirt is my Dad, the girl in the pink shirt is my SIL Stacey, black shirt is my niece Krystal, the guy next to her is her boyfriend Josh, back by the grill is my nephew Bryan and my husband Rob. Next to Josh but not visible here is my other nephew Brandon: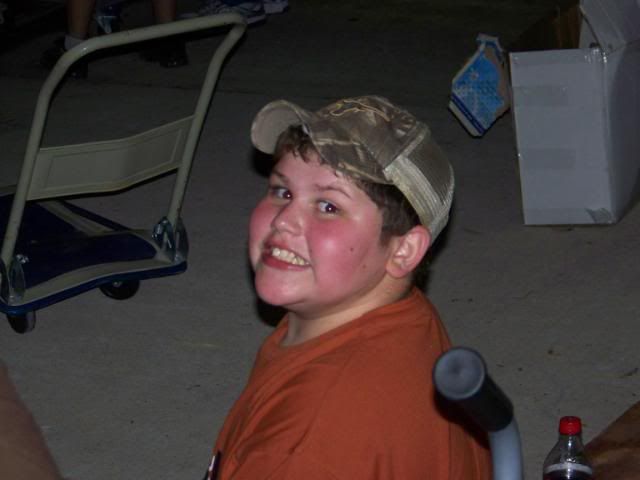 Present time: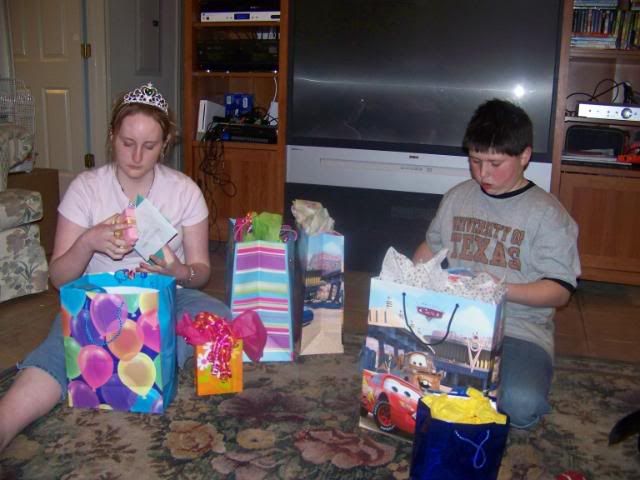 My Mom and Dad w/their dog Jiggers trying to hide between them: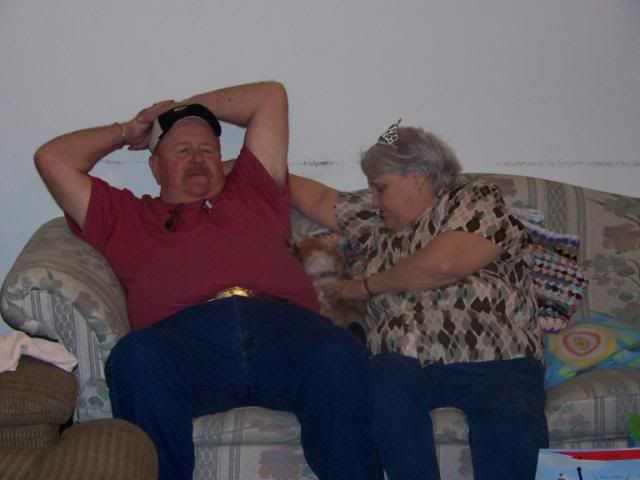 And cake time:
As far as Valentine's Day goes around here not much going on. Rob did take me out Sunday night for a romantic dinner at my favorite restaurant - The Melting Pot. It is fondue and I am absolutely nutts about fondue!!! This morning he did bring me a beautiful bouquet of pink/white roses and carnations and a box of yummy Butterfinger heart chocolates. He also took me out to buy a new bed - not a mattress although we need one, but a new bed frame. For those of you who know our house it has terra cotta floors and the plain frames with wheels roll all over the darn place when you sit or move in bed. So we went for a heavy duty wooden one. It won't be delivered until the 20th but that is OK by me - I will post pics as soon as it is here!!!
Over and out!!!