...........well not anymore! I found a great little sketch blog called, yep you guessed it,
Stuck?
The
September 1st Sketch
was perfect to get me kickstarted after my 10 or so days of misery...........LOL. This LO is for a co-worker who is trying to decide if she REALLY wants to get into scrapping. This is her oldest granddaughter, Keira - isn't she so adorable!!!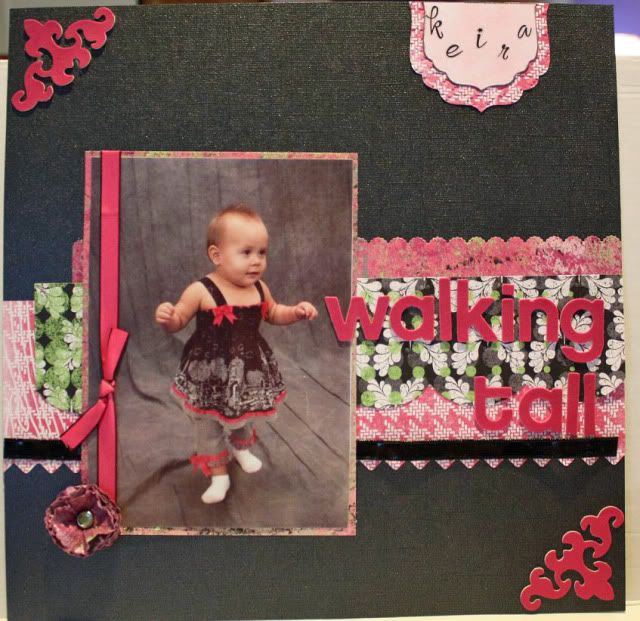 It's a pretty simple layout for me - I so wanted to do more but I am having a time getting back into the swing of scrapping. I went from having all the time I needed to having no time with my new, well not so new now, job. And to top that off, I will begin teaching here soon basic scrapbooking classes - I'll post more about it once I get started as I'm running a bit behind the schedule I set for myself so I don't want anything out there if something else comes up and I don't get it going like I want. Hopefully by November at the very latest I will begin scheduling my classes and they will be over 4 weeks, once a week for 2 hours at a time.
OK, I think I'm rambling right now so gonna call it a night and see what I can accomplish before heading to bed!!
Thanks for stoppin' by and happy scrappin'!!!