I've been wanting to craft and post for a while but the last week and a half I've been pretty down and out with two separate hospital trips and mandatory bedrest so not much has been done.
I did manage to get a few challenges done in one card tonite though - it's the first time I've felt crafty in a while so I don't say it is my best work but it definitely felt good to be doing something again!!! This card is for the following challenges:
Kenny K's Krafty Girlz
- Embossing
Friday Sketcher's
- Weekly Sketch
Stamp Something
- Digi Stamp
Stamp It Crazy
- Girly Girly
Scrap-It Creations
- Gotta Go Digi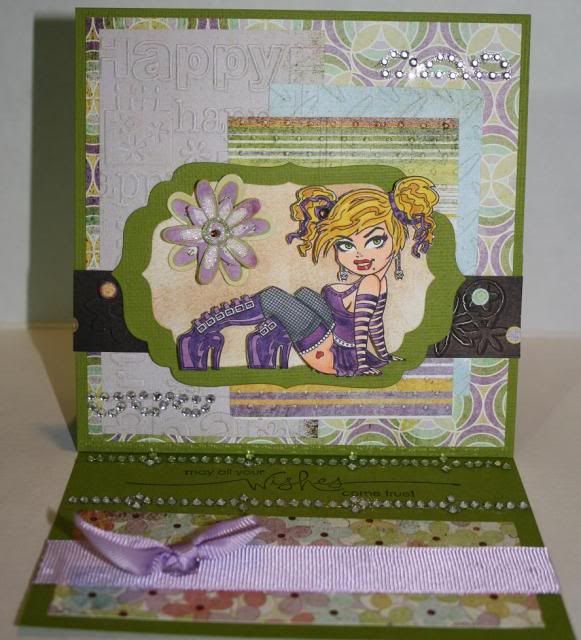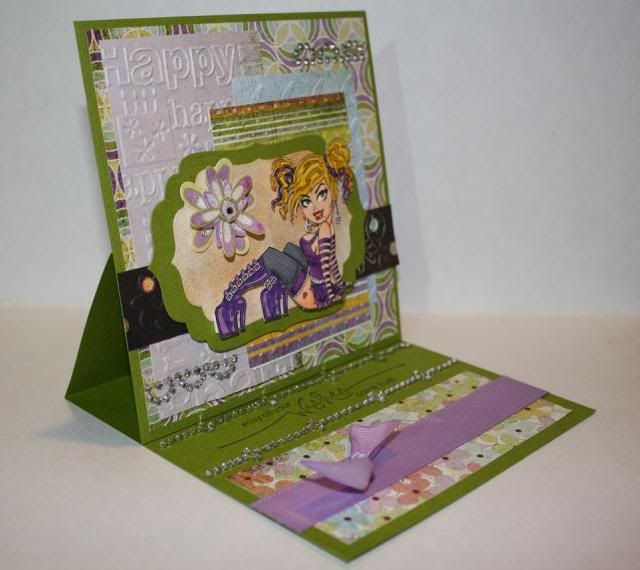 And a close up of my Kenny K Digi Girl Delore's D'ammage, she is so schmexy!!! I have to admit I've not been a huge fan of digi images in the past. I found Kenny K digi images when I went to the Copic Certification Class a few weeks ago and met one of the girls on his DT and boy did I fall in love with them!!! While being sick, I had asked my daughter to go to the site and download the monthly freebie so I could try them out and she saw all the gorgeous girlz and bought me 5 of them!!! I was so tickled and thankful, she really made my day with them even though it was a few days before I could print any out and play with them!!! Regardless, I am hooked. I just wish I could afford to get more but after two hospital trips I will be limited to the 5 she got me (yeah, that is 5 more than I would have had if she hadn't been so sweet right? LOL) until we get all the hospital bills paid off but once that happens, I am def gonna grab me a few more, there are about 7 more that I am just really really really wanting and then of course I'd love to have them all!!!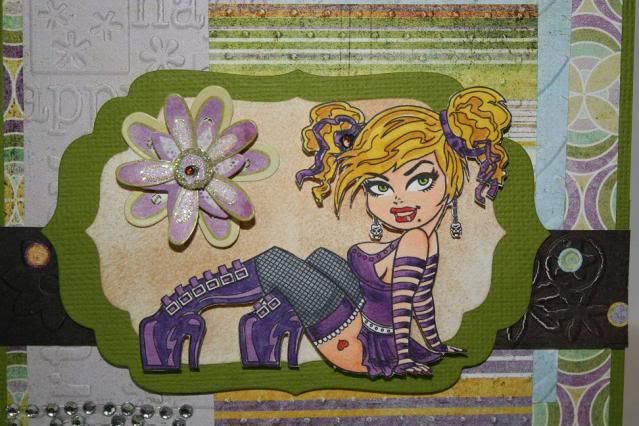 Update from our Texas trip:
Was a great trip but way to short unfortunately. On Saturday morning we met my parents at a little cafe in Midlothian for breakfast then back to their house for a little nap - we got off at 7 p.m. on Friday night, picked up the kids and drove straight through so we were a tad exhausted! Got up and went with my Mom and Cait to The Crafty Scrapper in Waxahachie - man it felt good to visit a great scrap store again. We met my BFF from high school's daughter and her boyfriend there then went back to my parents house where my BFF from high school came out to visit and then we all went out to eat Mexi food - yeah baby, Tex Mex how I miss thee!!!! Sunday morning it was up for breakfast with my parents then off to Springtown to meet up with Rob's family for his dad's retirement party from BNSF. Lots of family and friends and amazing food along with some great visiting then off to bed and up to head back home on Monday morning. So, as you see, a short but definitely fun filled trip to Texas!!! Here are some pics from our trip:
My Mom & Dad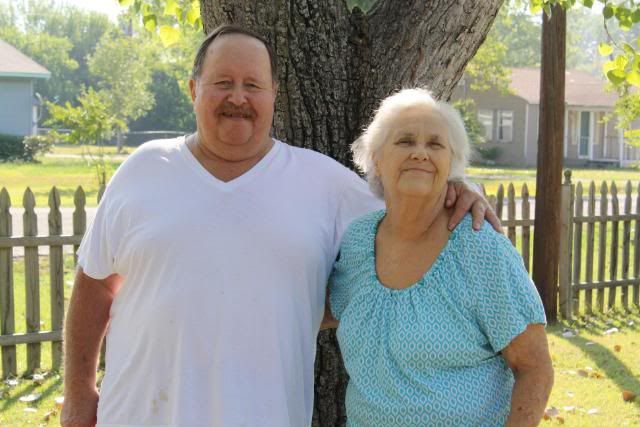 My Mom, Dad, Me, Caitlin and Dylan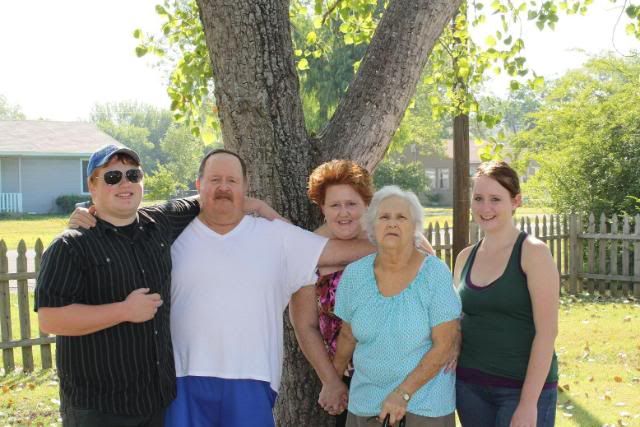 Cait & Jeff at Mom & Dad's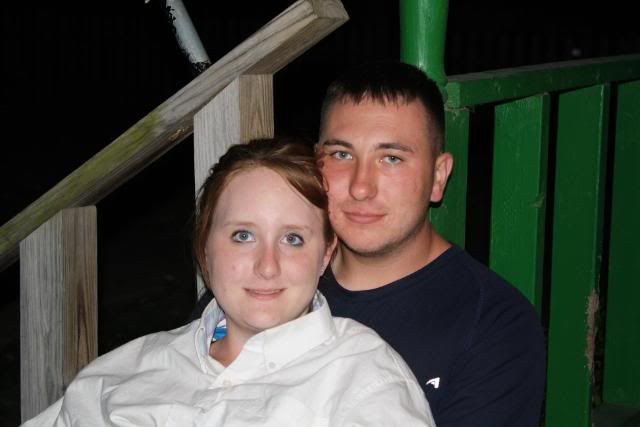 Cait, Jeff, Shelby & Brad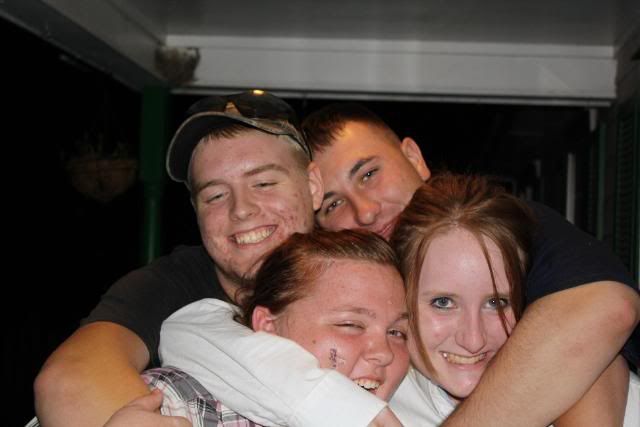 Me & Julie w/Jeff sneaking into the pic
My gorgeous hubby :)
My thirsty Daisy girl :p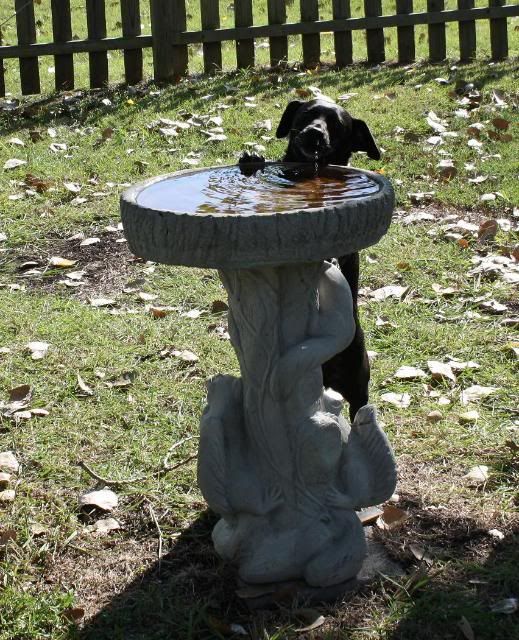 Rob's Dad - All smiles because he is officially retired!!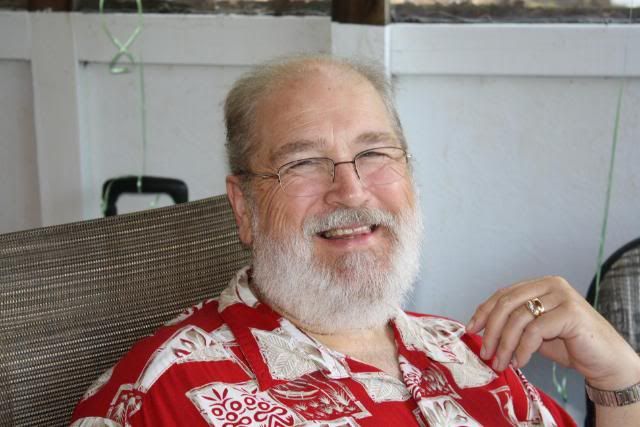 Pop's retirement cake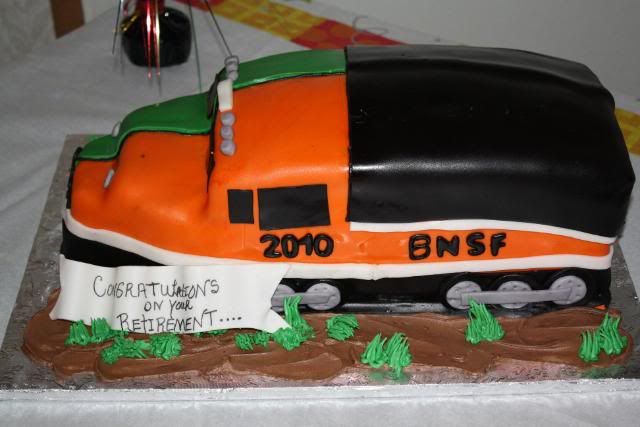 Pop's retirement gift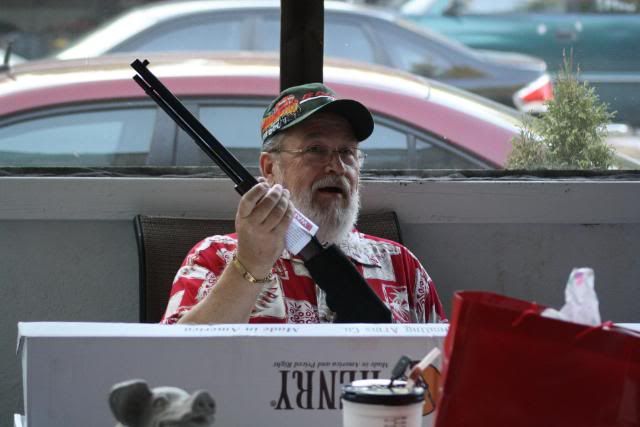 Rob's Momma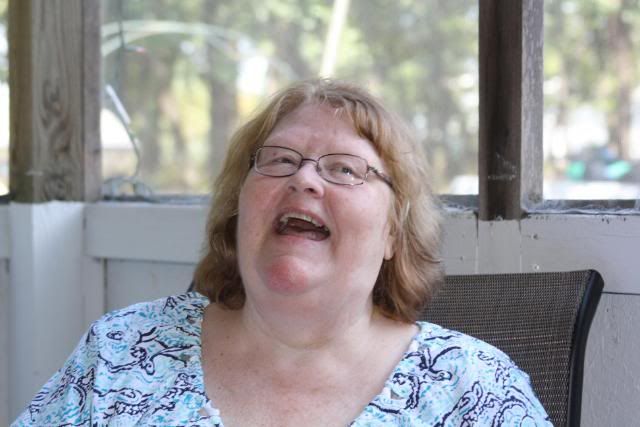 Just some of the 14 racks of ribs we had, yummy!!!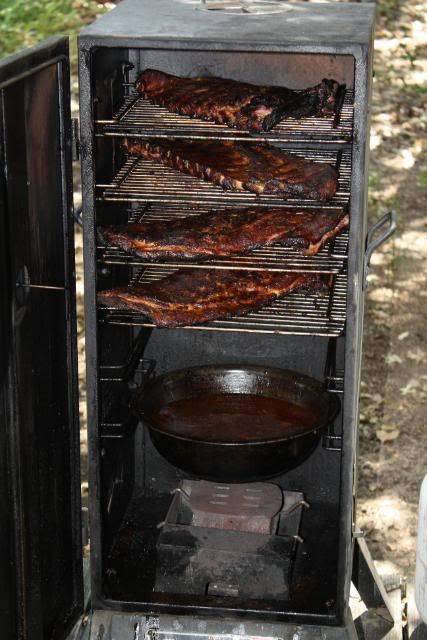 Rob, Cory, Marc, Chuck & Deb
My hubby & nephew Bryan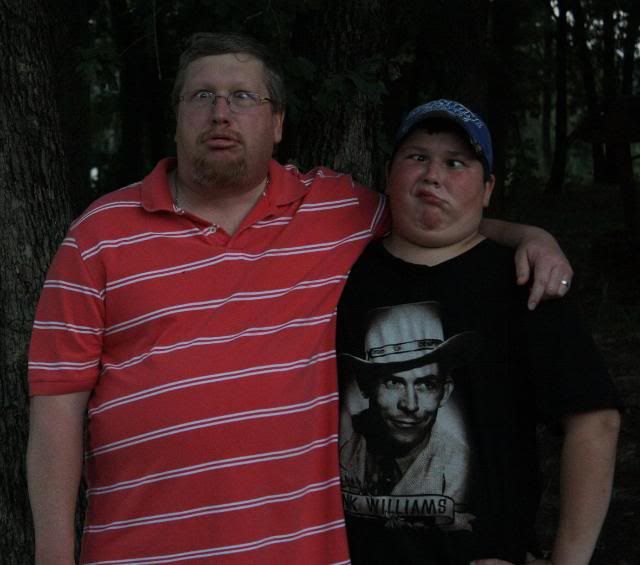 The whole gang
And then here is a card I did a few weeks ago for one of the ladies I work with. She has been amazingly supportive and helpful during my day to day work and has provided lots of patience and advice/teaching to make me perform my job to the best of my abilities!!!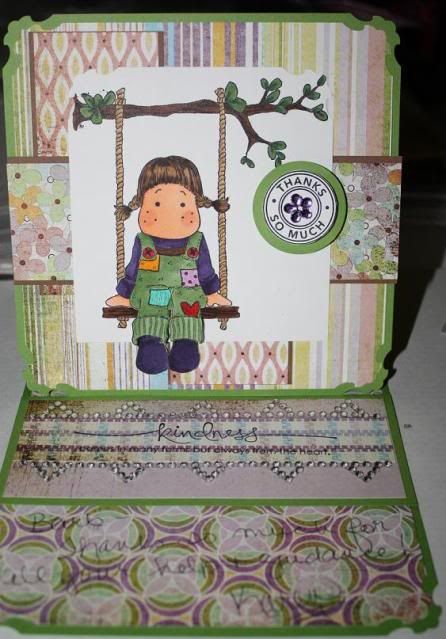 You can tell I love the easel cards right!!! LOL I do love making these, they aren't just a regular card as the recipient can display them on their desk, entertainment center, mantle or where ever they choose, I just love the look of them!!!
OK, it is way too late for me to still be up so I best get to bed. Thanks for stoppin' by and happy scrappin'!!!
PS I do have one layout I completed today as well but forgot to take a pic of it so tomorrow hopefully as I plan on doing a little more scrapping tomorrow too!!!!