This week at
The Cuttlebug Spot
we played with confetti!! What a mess that stuff can make huh? Well, not when you make your own with scrap papers, embossing folders and your Cuttlebug!!!
You might remember this little container from a while back - it has been sitting here looking all kinds of lonely on my desk needing something to be done with it.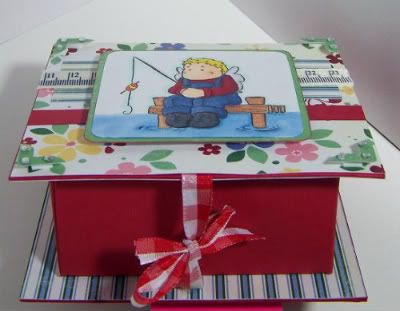 Well, when we were issued the challenge to make our own confetti I knew exactly what scraps to grab so I could fill my little container! I used several embossing folders on the scraps: Textile, Swiss Dots, Bloom Dots, Houndstooth and Fluerde Lisa!
Here's a pic of my scraps after embossing: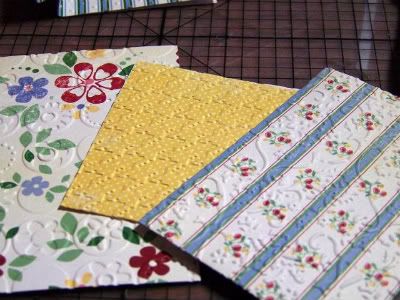 and a pic as I am folding a piece to cut into strips for my confetti: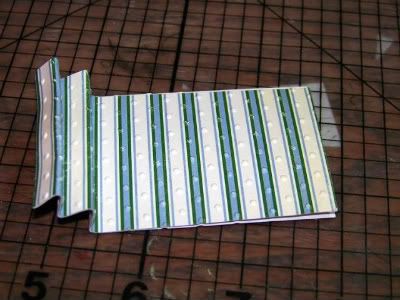 and my filling in my container:
So, if you are going green - which is kind of hard for us traditional scrappers and card makers, this is a good way to reuse and recycle scraps of paper and use as filler in packages to ship, gifts, etc! The possibilities are endless!
My scrappy mojo is kind of on vacation right now. I'm a bit down and out since my Mom and Dad went back home so I'm not doing too much but I plan to sit down this weekend with my daughter and spend Sunday scrapping all day (hopefully anyways)!
Thanks for stoppin' by and happy scrappin'!!!