......................most of the time....LOL. We all have those days I know but yesterday was one that made me question my sanity for sure!!!
I did get good news, I won the card challenge at
Just Scrappin'
for the kit from
Kelly's shop
- I have to admit I am shocked. All the girls who entered really knocked this one out of the ballpark!!!
Here is the card I entered:
And here is the fabulous prize sponsored by Kelly's shop that I won:
Thank you to
Cristal at Just Scrappin'
and
Kelly at Keep In Touch
- I can not wait to get my hands on this and play!!!!
I did manage to do a LO last night - I'm not happy with it because of the two smaller pictures but I will reprint them and change them out. I used some new stuff I found by K&Co that is based on fabrics by Amy Butler!!! My friend Ashley over at JS introduced me to Amy Butler fabrics and I'm so in love!!! When I saw scrappy goodness made with it there was no doubt I had to purchase it!!! I will update the picture when I change out the pics - it really sounded good in my head to do them like this but once I assembled it it wasn't so great but I was being lazy last night and didn't feel like reprinting at the time.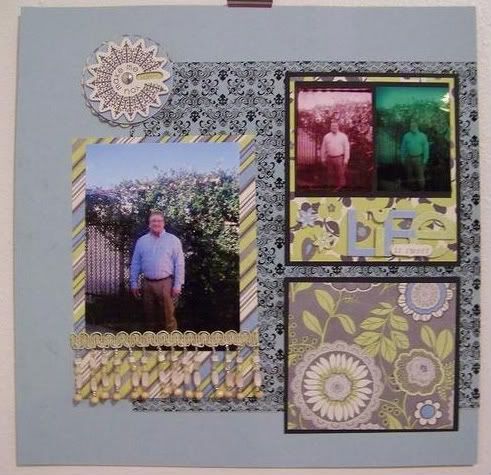 As always, thanks for stopping by!!! Happy Scrappin'!!!!