Don't forget we are croppin' this weekend over at
Just Scrappin'
. So far there are eight challenges with prizes posted and Bingo going on. I managed to get one challenge done tonite. I spent way more time on this card than I had planned but it was just so much fun!!!
Thanks for looking!!!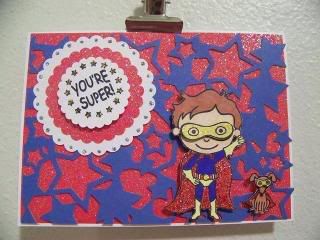 Happy Scrappin' everyone - I'm off to work on another challenge!!!
Over and out ya'll...............