I just had to post a couple shots I got of my darling Diva Daisy day before yesterday. She is such a spoiled little girl!!!!
Here she is hanging out on the couch - sleeping on her daddy's blankies!!! LOL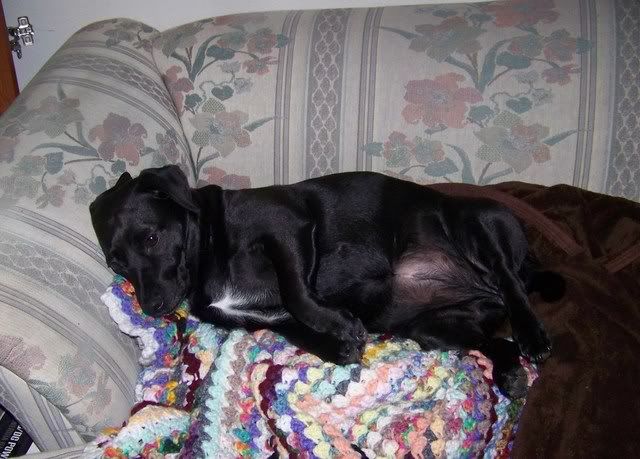 And here she is looking out the front window of my office - she loves to people watch as someone is always walking by on the sidewalk out front. Once in a while another dog will walk by or a bird will fly to the window sill and she'll sit and whimper and whine at them as if she is saying "Hi friend" - she's just so cute she'll sit here for hours if you let her!!!
Thanks for checking stopping by!!!
Over and out ya'll.................