WOW!!! I can't believe how long it has been since I posted!!! So, what have you all been up to??? Nothing to exciting going on here - still in escrow so we don't know if the property is going to sell or not. Should know by the 31st though - things are looking like it will but you never know.
Scrap wise I've been semi busy - still not getting any layouts done but I'm hoping to get out of that rut here as soon as I get some of my orders completed. I did manage to get 4 more of the board books completed this weekend to fill some of the orders. I also got 10 cards finished up this last week for a swap that I am in. I STILL need to finish the bookmarks but haven't gotten to it yet........my brain doesn't function well under stress.........LOL.
Here are two of the 4 books done this weekend - both of these used the new BG lines: Archaic and Boxer. Sorry for the horrible pictures - I took them around 11 last night right before going to bed and the lighting was horrible!!! Thanks for looking: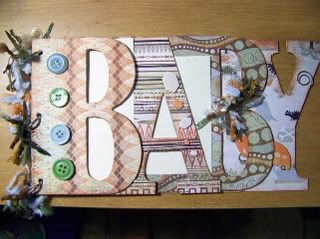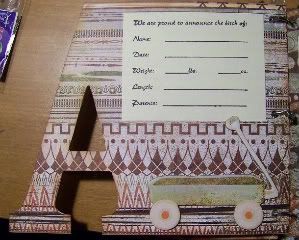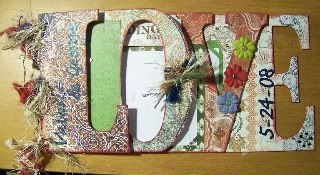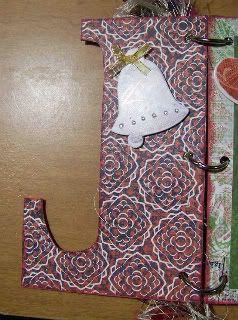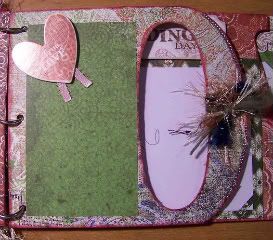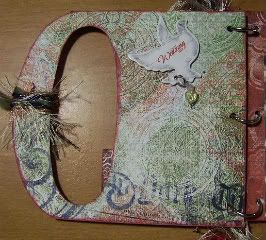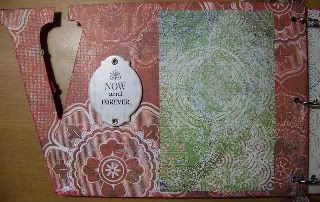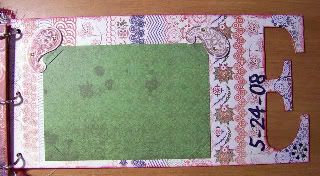 I have two other books I will try to get posted tonite - I just ran out of time last night editing them to post so will try to get that done after work tonite.
Here are the cards I made for the card swap - I did them in two color schemes for the inside but overall they are the same card: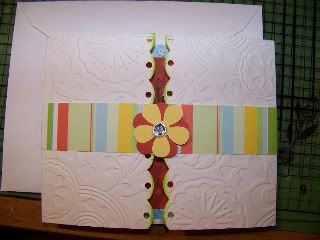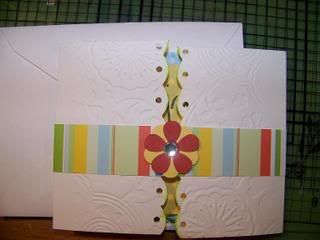 I made another card today for my nieces birthday but what a dodo I am - I made it and sealed it and stuck it in the mail before realizing I didn't get a picture of it!!! It was rather cute - I used Lily again from
Pink Cat Studio
and utilized some more of the DCWV Nana's Kids scraps.
I think that is all for now - will try to post again tonite on the two other books - they are just darling!!!
Take care and happy scrappin' everyone!!!
Over and out ya'll..........................