Aren't we just a good looking couple??? Rob and I decided a night on the town after the week we've had between issues with our teenagers and issues with work. So, we got made up a little and headed out.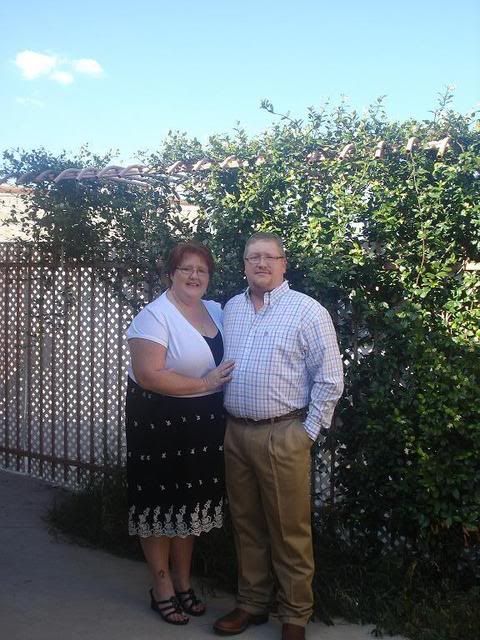 We enjoyed dinner out and came home - to teenagers!!! Pray for my sanity while they grow up - please!!!! Right now I need it. I've seriously considered stock in lime to bury them in the backyard - cept my backyard isn't big enough....gggrrr!!! Seriously, pray for my sanity, I really really really need it right now!!!!
Happy Scrappin'!!! Over and out ya'll................