Well, it's Sunday night and I don't think I got much of anything accomplished this weekend!!!!
The only thing I managed to do was make a list of what I needed to get done - mind you not one thing got crossed off!!!
I did however make a darling little frame and altered tin.
Here is the frame, the pic is of me and Rob on our 5th anniversary this past October: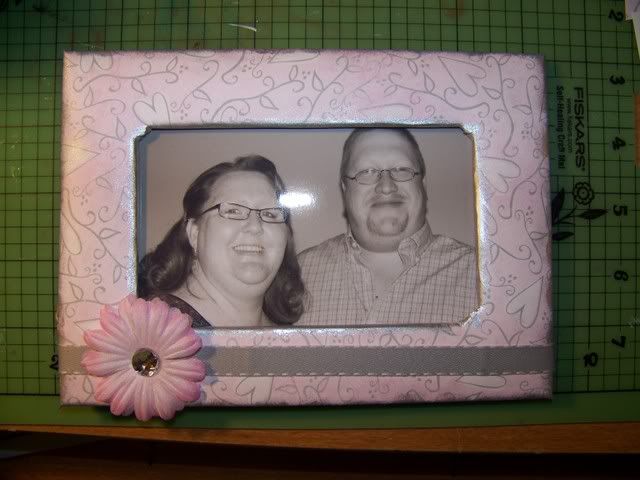 And here is the altered lunch tin. I am going to put three dividers inside and create cards that will list birthdays/anniversaries behind one, addresses/phone numbers behind another and then put hand made greeting cards behind the third and give it to my Mom - she'll love it!!!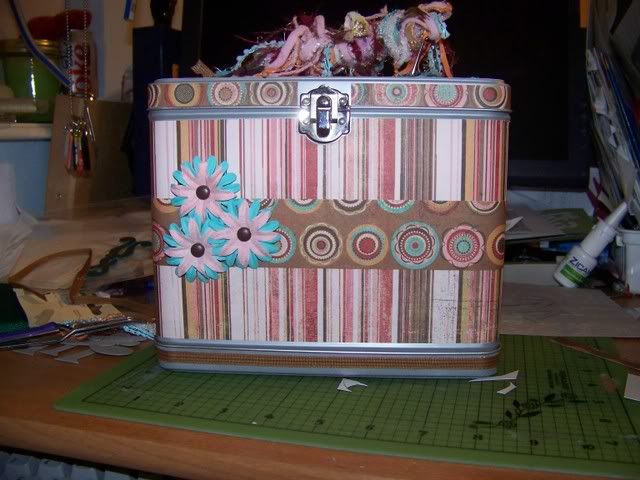 Front View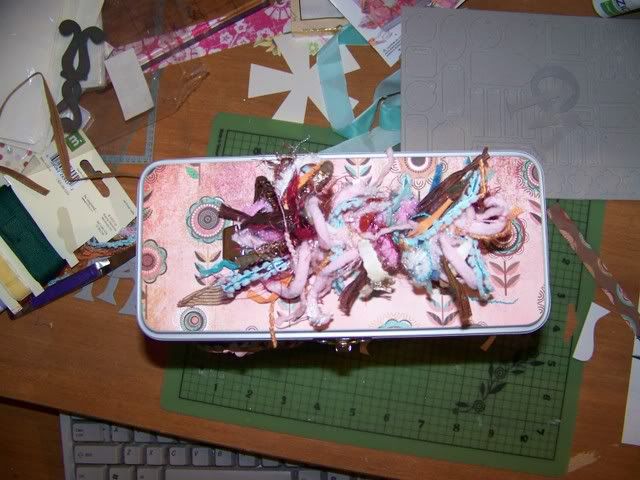 Top View
I am a little bummed this weekend. Found out a dear friend is having a baby - while I'm thrilled for her as it was something she was wanting I'm also bummed out. I so wanted more kiddos but it just wasn't in the cards for me. Well, someday I'll have grandbabies to love and snuggle on so I'll just wait til then!!!
Getting really excited about Scrapbook Expo in Orlando at the end of March - Cait and I will finally get to meet Heather and Frankie in person as well as maybe a few other girls who are going to try to be there.............Cherrie, Suzanne, Christa and Denise..............these are all girls from
Making Memories For You
. Frankie is actually the site owner!!!
Not much else going on - about to call it a night and try to get some sleep. Hopefully tomorrow I'll wake refreshed and ready to go!!!