Well, I have been slacking this past week. I have managed to finish a whopping one card and that was tonite! I've been working on it for several days putting it aside because it wasn't working for me to pick it back up and try again. Finally, this evening, I think I may like it! Either way, it is done and time to move on to the next project and not dwell on whether I like it or not! LOL
I made this card for the following challenges:
Kenny K's Krafty Girlz Challenges
- Sketch by Donna
Meljens Designs
- Anything Goes
Stamping Vacation
- Start Here Challenge
Sweet Stampin' Challenge Blog
- Ribbon
Lily of the Valley
- Winter Fun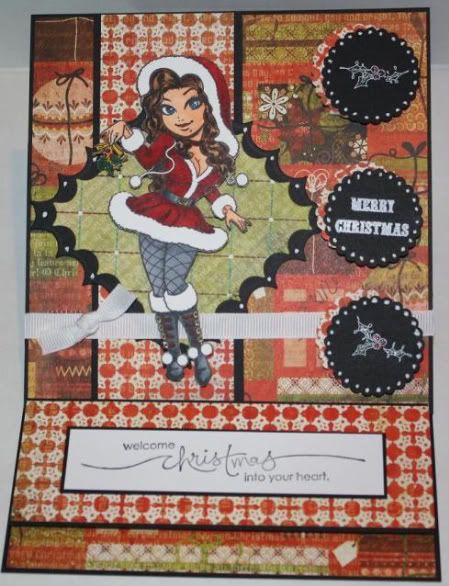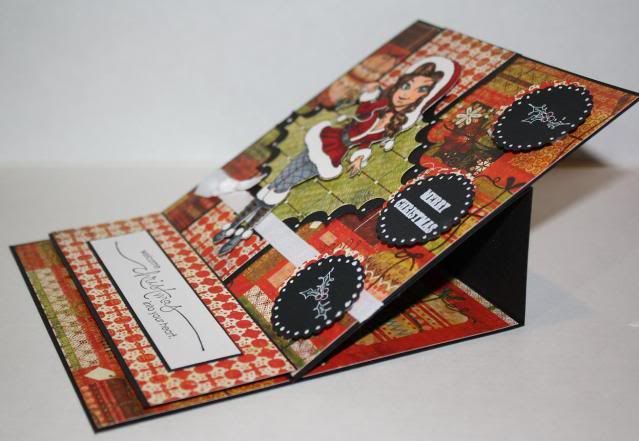 That's it for tonite, thanks for stoppin' by and happy scrappin'!!!