................from the looks of
Kenny K's Mrs. Claus
I'd bet she is much more naughty but in a ***wink*** nice way!!!
Challenges used for this card:
Kenny K's Krafty Girlz Challenes
- Make It Christmas (my 2nd card for this one)
Mojo Monday
- Sketch
Charisma Cardz
- More than one fold.
Delightful Challenges by Louby Lou
- Metal Mania (happy holidays tag on the flower)
And then
Crafty Going's On
has a fabulous blog candy of 72 Copic Markers they are giving away by linking a project you colored in so, what better project to link that this sexy lil Mrs Claus??? LOL
Several views of the card so all challenges can be seen :)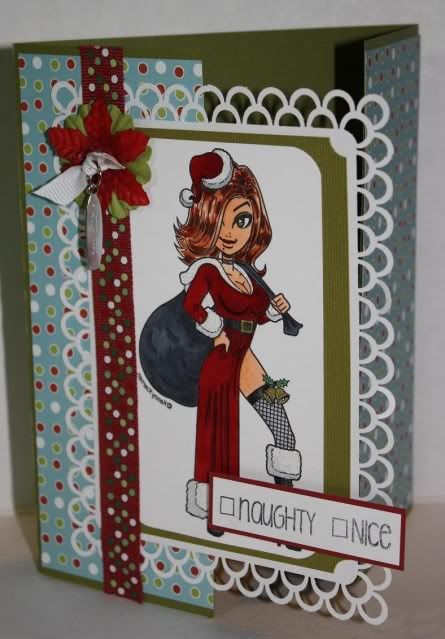 OK, off to bed - thanks for stoppin' by and happy scrappin'!!!