With all that has been going on I haven't gotten much done for challenges but I have been busy preparing for my show tomorrow. Here are just a few things I've done - I am hoping (if I remember) to take a picture as I get set up for my first show in New Mexico - I can't wait to see the turn out!!!
Holiday Planners - I made some regular size ones and then some mini ones:
(this is the mini one, only made 2 and they were exactly the same)
Some mini cards - these come in a set of 6 and there are a few other versions but didn't feel like taking them all out of the bags tonite as I packed things: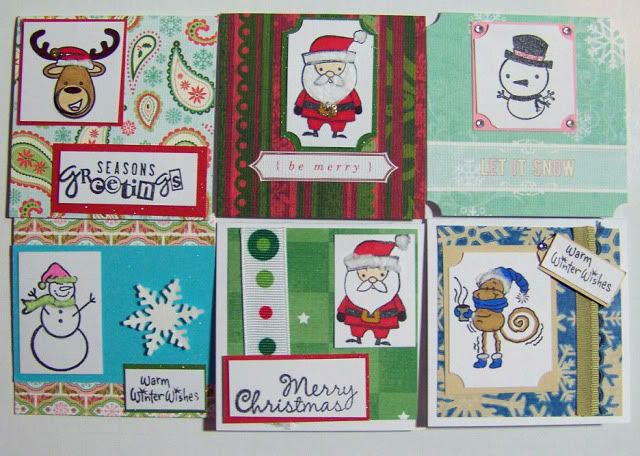 Another 5 card, regular size set:
And all the holiday cards in my recent posts are going as well.
Now for my earrings - I didn't get as many pair made as I wanted (and this isn't all of them but again, I got lazy and didn't feel like taking them all out to photograph) but I took 2 nights off this week as I was just flat out exhausted. Tomorrow after the show I am coming home and taking a long nap!!!
I love this pair - I swear if they don't sell I'm putting them on as I drive off!! LOL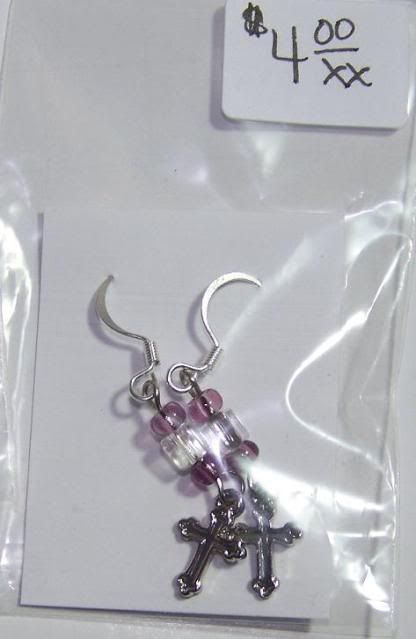 And this pair, my attempt was to create the image of an angel - I think it worked??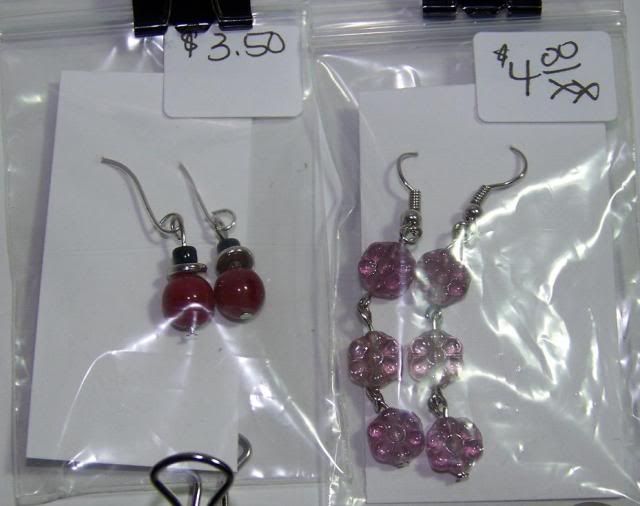 OK, I think that is all for tonite to show ya!! I am off to pick up Cait from work in a few minutes, stop by WalMart and get the cat some food, I swear you think she is starving even though she has been eating the dogs food all day, pick up litter cuz she just flat out stinks (ugh), business card holders and a small something or another to put the mini cards in so they don't have to dig for them.
Thanks for stoppin' by and happy scrappin'!!!