.......is up!!! This time around the challenge is Chocolate!!! I'm usually not so on top of challenges but as soon as I saw this challenge this morning it clicked and I just had to do it!!! So, here is my card: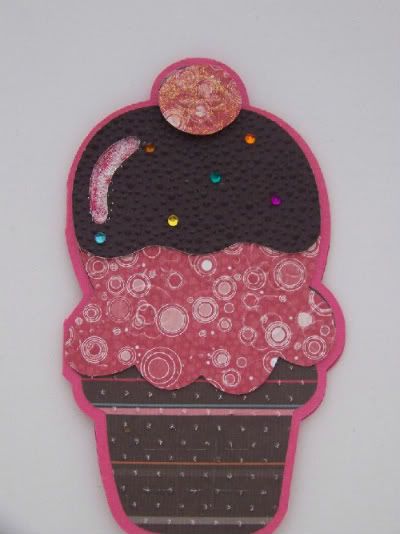 And the inside of the card: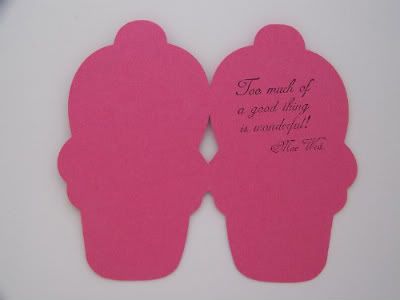 I used the Cricut cartridge Doodlecharms and the Cricut Design Studio to weld two cones together and cut out to form a card. The rest of the materials are: Cardstock by Bazzill, Patterned Papers by Cloud 9 Design, Frosted Stickles by Ranger and Icon Gems by MAMBI.
Tomorrow I have a crop to attend with some lovely ladies I've met through a local scrapping group so I need to get my stuff ready to take. I am attempting to pre plan pages and such a little better so I might, key word is might, get some stuff accomplished this time instead of just chatting the day away!!!
Have a great day!!!
Happy Scrappin'