So, how was your St. Patty's day??? Pretty uneventful here I guess. Same old thing just another day.
Tonite I managed to finish another 8x8 album that I'm selling. I did it in a wedding theme using Basic Grey's absolutely gorgeous Scarlet Letter papers. I love how it turned out. Not only will B&W pictures look fantabulous in this album color pictures will too!!! I used American Traditional Designs Vellum stickers to embellish the book a bit along with brads, a few flowers, fibers and ribbon.
Wanna see it???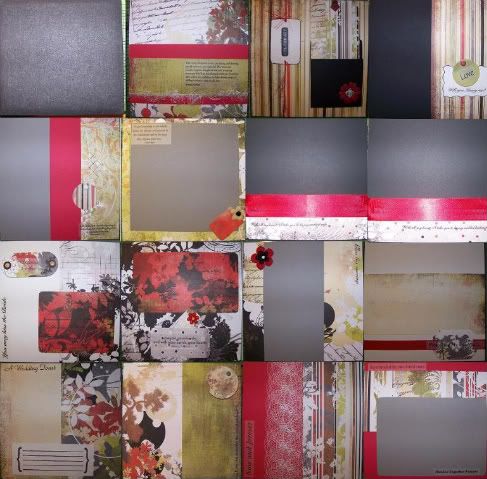 So how was your day??? What projects have you gotten done lately???
I think I'm going to work on some cards this week so keep your eyes open for some new creations!!!
Happy scrappin'!!!
Over and out ya'll!!!