...............crop is still going on at
SD4U
where are you at??? There are 12 fab challenges going on and although I haven't had the mojo to get them all done, I have done a couple so far (one I can't show til tomorrow)!!!
The pic on this LO was from Christmas when I got my new camera and kept playing with all the settings trying to figure out how to use the flash and what knot. The title came to me so easily as soon as I saw his face in the pic, I'll leave it for you to see now!!!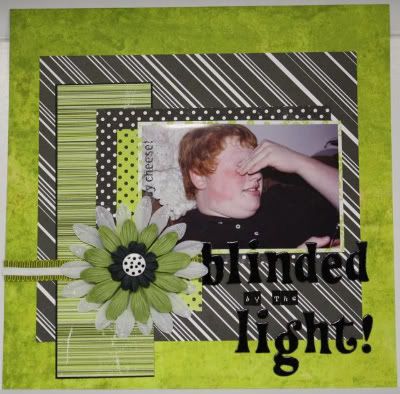 This LO was lifted from another member (which was our challenge) and I just loved her LO (not showing here because I don't know if she would mind or not).
Thanks for stoppin' by and happy scrappin'!