A quick LO I did using my kit from SD4U - it's been great being able to scrap again without having to spend most my time looking for stuff to use considering I've been so short on time lately!
The title of this one speaks for itself, I truly feel that my kids are my gift in life. They do stupid stuff from time to time but hey, who doesn't. It never changes the way I feel about them. I give my kids unconditional love no matter what they have done - sometimes I don't like them a whole lot but I never stop loving them! LOL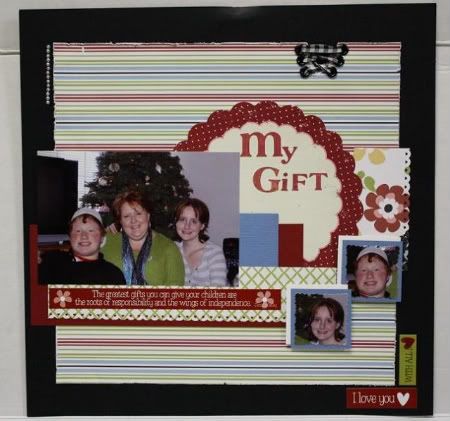 I'll have another LO to post tomorrow that I am working on tonite along with pics from Cait's 18th birthday party that we are having tomorrow. Her birthday isn't til Tuesday but my parents flew in from Texas for the weekend so we are gonna celebrate just a bit early! I sure hope she likes her gifts!
Thanks for stoppin' by and happy scrappin'!!