That is our theme this week at
The Cuttlebug Spot
and what a fitting time - we have had the holidays and then started off the year with birthdays for my Mother-in-law, a nephew and then in a couple weeks my baby girl will be 18 along with my nephew celebrating his birthday the same day Cait turns 18!!! We get a little reprieve then til the end of March when it is my darlin' hubby's birthday!!!
I chose to make a super fun pinwheel for my party favor this week. Don't you just remember growing up playing with these and having so much fun with such a simple toy? Those were definitely amazing days when life was so much simpler! I used papers from my Honey I'm Home kit at Scrapbooking Deals 4 U and my nesties to cut out 4 cardstock scalloped circles and then 2 patterned paper circles. I embossed the cardstock circles then cut both the scalloped and patterned paper circles in half and assembled as shown! In addition I threw together one of the cute sour cream containers just to use up the last piece of that paper!!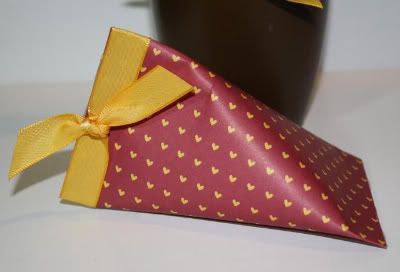 If you are in the mood to "party" and make some favors please share with us by stoppin' by at
The Cuttlebug Spot
and linking up to our challenge!!
Thanks for stoppin' by and I hope you have had a scrappy start to your New Year!!! More to come from me hopefully this week if I get some time away from work!!