Well, here it is the day after Christmas - actually, almost 2 days after Christmas according to the time I am posting. I made it through the holiday rush in my first ever role as a retail manager!! I'm quite proud of myself as I did not have the desire to kill anyone - that includes staff and customers - and, I have made some new friends. With the obstacles of long hours and grouchy shoppers out of the way I am truly looking forward to the beginning of 2010 in my role as retail management and hope I can continue to affect people positively - staff and customers - considering 2 of 3 government contracts have fallen through and the third I am not sure if I am interested in as of now as the pay is quite a bit less than what I am making and the hours are just about the same so why lose money when I am actually enjoying what I am doing right??? Only time will tell though for sure!!!
Christmas here at the Brooks house proved uneventful although my in-laws in Texas had a white Christmas - meh! I could SEE snow so I guess that counts but they had snow in their front yard, on their porch, blah blah blah!!! My husband says he will never hear the end of it - we went home the one year from Corpus for them to get snow for the first time in like 80+ years on Christmas day and we move from Texas altogether and bam, they get snow on Christmas day and it wasn't ice this time, it was powdery snow.
Regardless, we had a great Christmas. We all received more than we probably deserved and it was nice to get spoiled by our kids this year since they have jobs and money of their own. A few weeks before Christmas I upgraded Rob's cell phone to an Iphone because he wasn't getting half his messages or calls and it was past the point of irritating so that was part of his gift along with a case/belt holster to protect it and some clothes. The kids got new coats, clothes and gift cards for the most part. Me, I was spoiled :) Dylan got me a sweater, purse, scarf and necklace/earring set while Cait got me slippers, earrings, necklace and ring (I think I am forgetting something but can't figure it out for sure). Rob spoiled me - I've been wanting a new camera so he bought me a new Canon Rebel Digi SLR - yeah, jaw dropping huh?? He got a really good price on it and I am so proud of him for getting me something I've wanted for a really long time - he really does listen to me sometimes!!! LOL
Anywho, here are a few pics from Christmas day taken withe my new camera: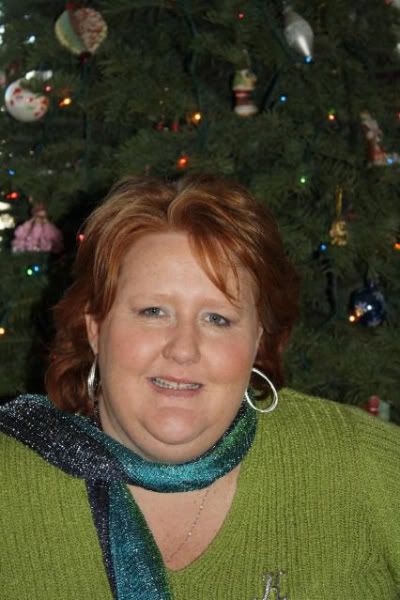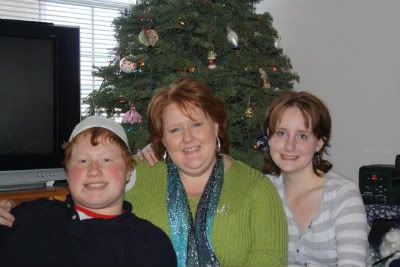 I am loving these pics and my camera! A lot to learn about it but one step at a time is my motto right now!!
On to scrappy stuff - not much! LOL I have lots of ideas just haven't had the time or health to do anything. I have been sick with a head cold and am still fighting it. Right now I am at the point of the annoying, hacking, pain in the butt cough and still a bit stuffy. I just don't like being sick at all so this is not working well with me LOL!!!
The one scrappy thing I did get done was this card:
Which was based off a sketch challenge over at Scrapbooking Deals 4U - a new site I found and am stumbling around a bit at.
Copics used:
That is all for tonite. I have great aspirations to get a layout done tomorrow but we shall see what happens - when I plan I usually don't follow through so right now I am going to leave it up in the air a bit. Might just spend the day veggin' with the family since I'm still sick.
I hope you all had a very Merry Christmas with a safe and Happy upcoming New Year!!!
Thanks for stoppin' by and happy scrappin'!!!!