Another "thank you" card to add to the stack I am preparing to send off to the hospital staff at each hospital that has been so kind to my Mom this past three months (see post from yesterday for more info).
This card is being entered into three challenges:
Friday Sketchers - a Sketch by Jacque
Wee Memories - "Spring is Near, Green is here!"
Simon Says Stamps Challenges - Anything Goes
This is a new twist to my oh so loved easel cards - I think I forgot how to make a regular card for a while because of my addiction to easel cards. Instead of the traditional stand up easel I decided to try a side easel card. Now, I do not take full credit for the side easel, I saw it somewhere in blog land when I was staying with my Mom at the hospital and only using my iPhone to surf the internet so I can not for the life of me remember where but I thank the person for their inspiration and hope I figure it out so I can properly credit them. But, for now, if you have tried a traditional easel card and loved it then by all means try a side easel. I will give you the short breakdown of just how "easel" it is....bahahahahahaha, I crack me up somtimes. So, cut your card base - for me on this card it is 5 1/2 x 11 inches, scored at 5 1/2 inches then folded diagonally for the front with the front base adhered only on the portion of the easel that will prop up the front. See..........easy!!! If you need pictures let me know, I didn't think about it til after I finished card but I'll be happy to do a photo walk through if needed. I hope you enjoy my card as much as I am right now just playing with it!!!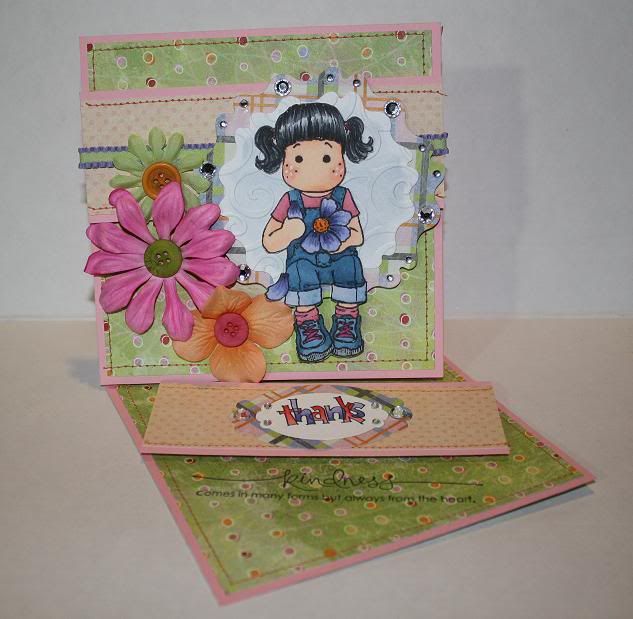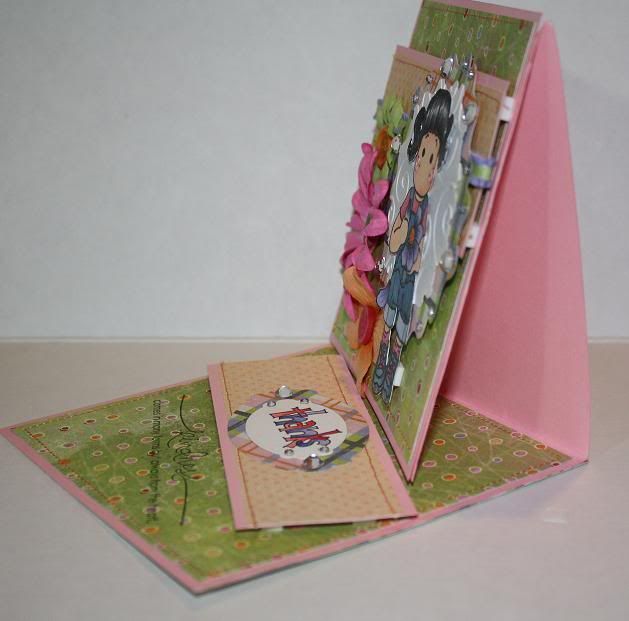 Now, to share a little more of what has been going on since January's last post. In that post I stated how Cait (my baby girl) was engaged to an Army guy and that he was being deployed sometime this month and upon return they were going to marry (August 2012). Well, they married on March 5, 2011 instead!!! Why you ask??? Well, I'm gonna be a gramma!!! Trust me, the shock was enough to keep me speechless for a couple days and anyone who knows me knows that is a feat amongst itself!!! But, I am tickled pink now and can not wait. Here are just a few pics of the wedding, Cait's first doc visit and if it will load, the baby's heartbeat!!!
Cait waiting for the ceremony to being - I love turning photo's black and white and bringing out a pop of color, it's so addicting!!!!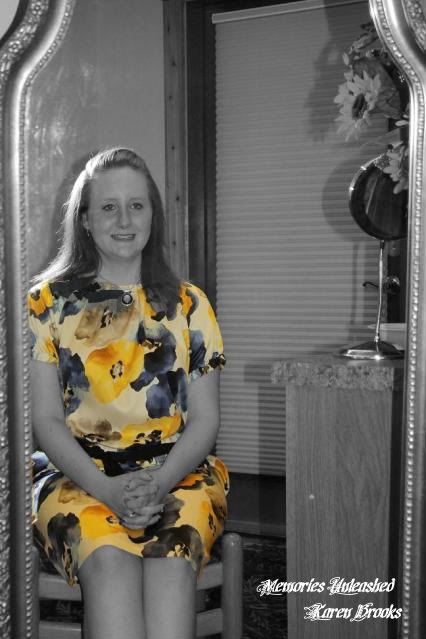 Me and my baby girl, I couldn't get over how fast she had become a woman. This photo def touched my heart.
Cait giving her Daddy a kiss. I thank God every day for bringing Rob into our lives - he has blessed us with love beyond all belief. I hope he realizes just how much both she and I love him and thank him.
My son, the Man of Honor, and his girlfriend Kelsey.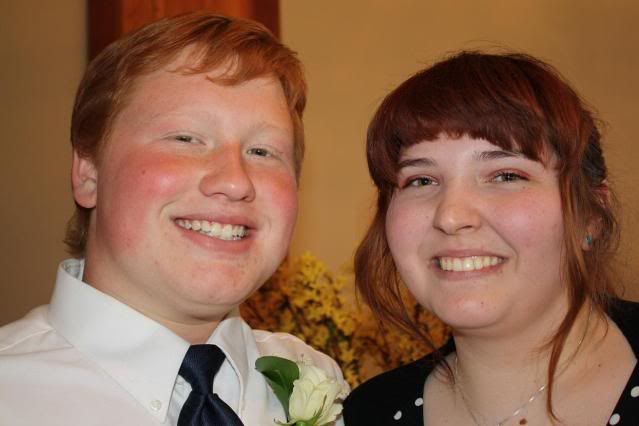 Walking her to her husband to be.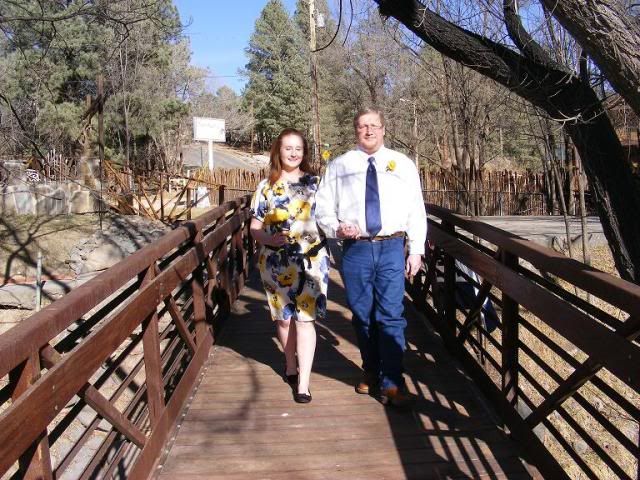 Ceremony - the officiant was amazing!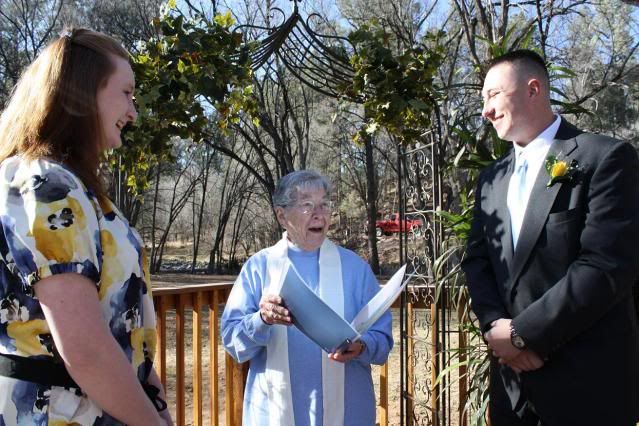 My fav picture from the whole shabang - of course, I took it!!
Bride, Groom, Man of Honor, Best Man and both sets of parents.
Just us four - not sure why Jeff's uncle cut him out of this picture unless he was just wanting a close up. We have a matching picture missing Cait but with Jeff and his family. I got nothing but I do love this one.
After the "I do's"
Reception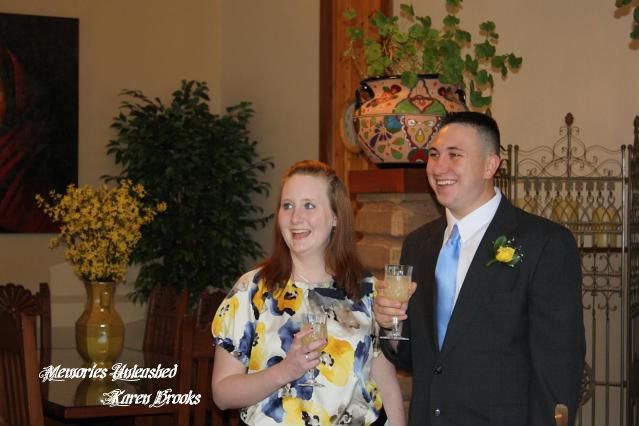 Cait at her first doctor appointment: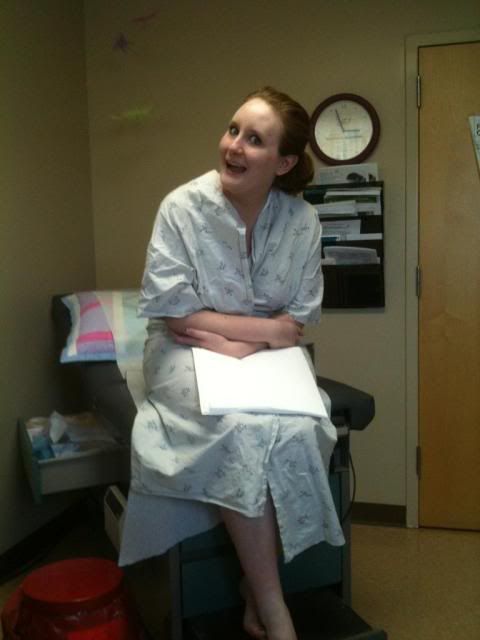 And last, but most definitely not least...................drum roll please..............my precious grandbabies heartbeat!!! I've been happy about this all along but once I heard this amazing sound it became oh so real. I already love this little miracle more than anyone will ever know and can not wait to experience this pregnancy with Cait and be there when my precious grandbaby arrives to greet us!!!