.............Dolores!!! During my training classes at SSA Dolores would pop in from time to time to bicker about her husband Pasqual (all fictional characters played by our beloved instructor - Marcella). During one of Dolores' visits I happened to catch her on camera. I left the journaling blank because I was exhausted when I finished up and I wanted to make sure it was perfect - not some half asleep mumbo jumbo KWIM? I hope you enjoy Dolores as much as we did!!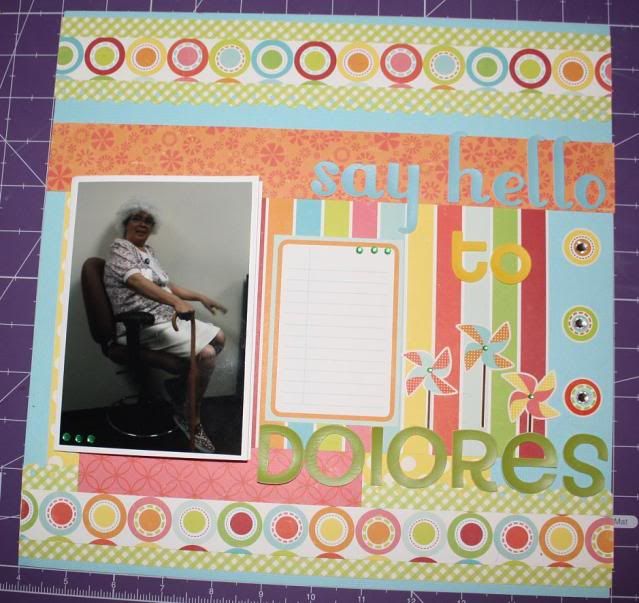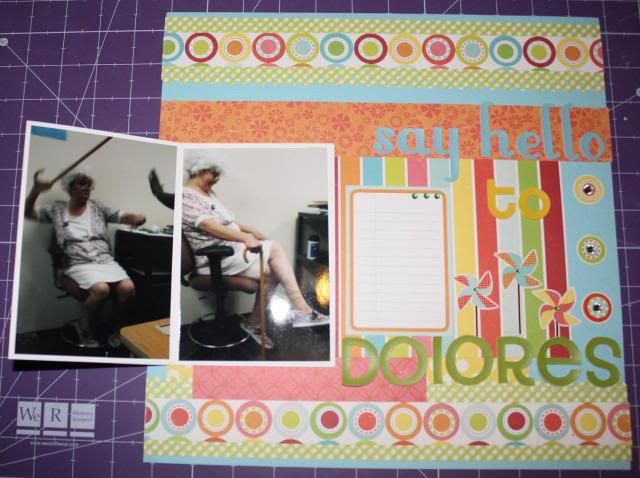 Sorry for the crooked pictures as well - I blame sleep deprivation on that too!!! I chose to create a "flip" of sorts so I could include all three pictures I had of her that day but being me, def did not want too many on one page. I love to see others work that has mulitple pictures but I find it so hard for me to accomplish. That is one goal this year - more pictures on a page - and I am working on that goal by doing Project 12 (wonder how long I'll manage to keep up with it). I will be posting January soon - I have it all planned out just need to make a few Cricut cuts to go with it and choose the pics (too many I want to include - hence the challenge to use more photo's on a page).
As always, thanks for stoppin' by and happy scrappin'!!!!