I love this photo of my Daisy Girl!!! Last year we were at my folks house and she didn't let the fact that she has short legs stop her from getting a drink of water!!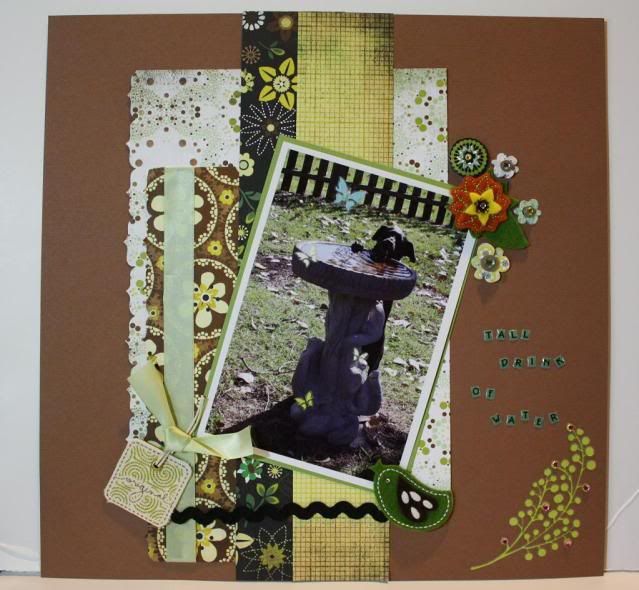 Notice all the little butterflies on the bird bath?? I used some adorably cute Amy Butler rub ons from K & Co. to add the "summer" feel to it!!!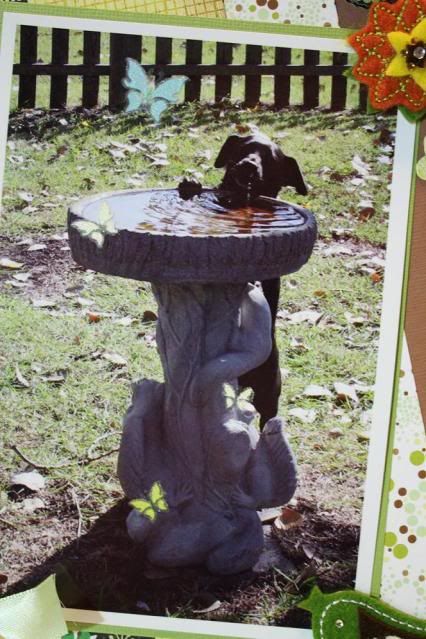 Here's a close up of the canvas tag and flowers I added - notice the bird in the bottom right corner of the matted picture?? I thought it added that little extra - bird for the bird bath right??? LOL OK I know I'm corny!!!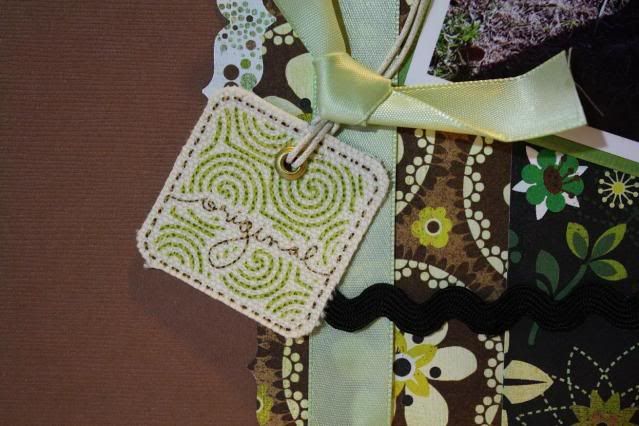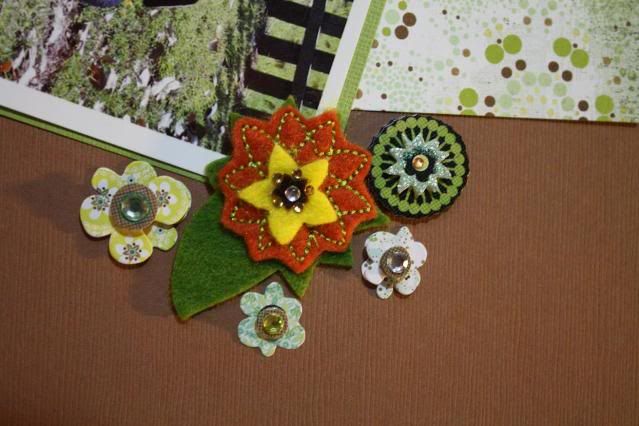 As always, thanks for stoppin' by and happy scrappin'!!