What a whirlwind this past week has been! We had family come in from Texas and it was such a great time but it went by way too fast! They are leaving in the morning and it feels like they just got here even though it has been a week. I totally understand their desire to get home though to their own environment and most importantly, their own bed! LOL I took a few pictures while here but we mostly sat around and visited and took several trips to the casinos! On Saturday, the 20th we went to see American English, a Beatles tribute band that was just plain awesome! After the show Deb and Chuck and Rob did a little gambling while Dylan and his friend Clinton and I went and had an ice cream cone and looked at all the neat stuff there at Hard Rock Casino. On Tuesday night we went out to Santa Anna casino and I saw my friend Jenn who works there and I contributed to the local economy by leaving some money at the casino. Of course Thursday was Thanksgiving and we had a very nice dinner - I felt so horrible that I barely made it through dinner before I had to crash out completely. On Friday we took them on top of the mountain - tradition for me to get a picture of everyone who comes to visit with the sign on top of the Sandia's!! Then we stopped at the Sandia casino on the way back home and I ended up putting $25 in the machines and I walked out with $100 - $75 profit woohoo!!! Anywho, that is what I've been up to plus a project I'll post at the end of this blurb that I made for Deb (my MIL) for her kitchen! Enough yapping on to the pics!!!
My son with one of Steven Tyler's outfits:
My MIL with Kidd Rock (1st photo) and Johnny Cash's (2nd photo) stuff: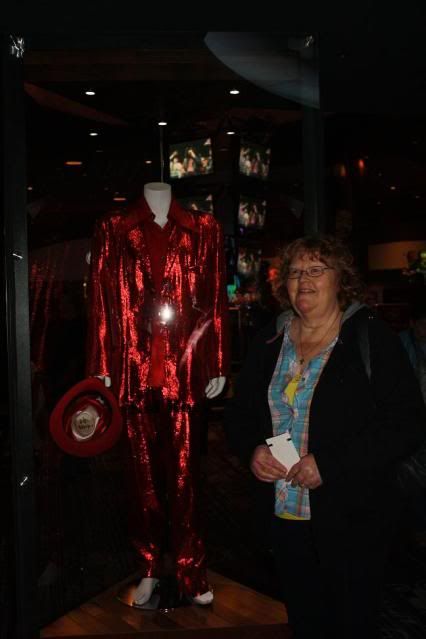 The band, American English, on stage with different era's: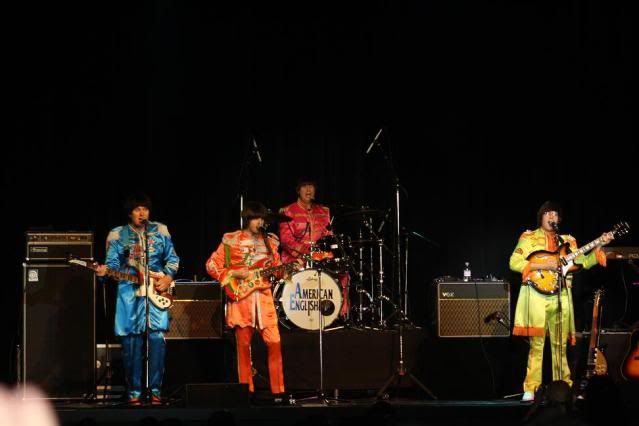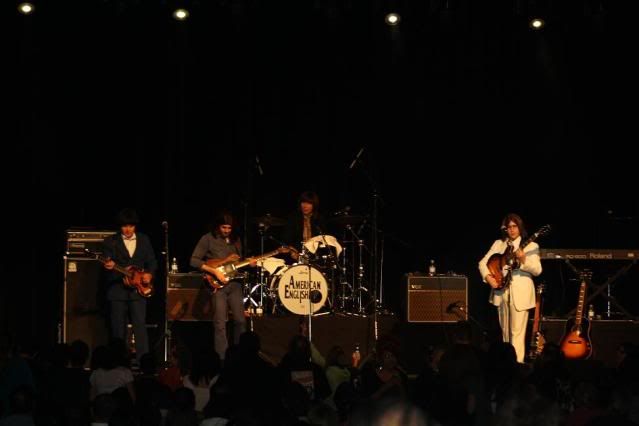 Some turkey day pictures: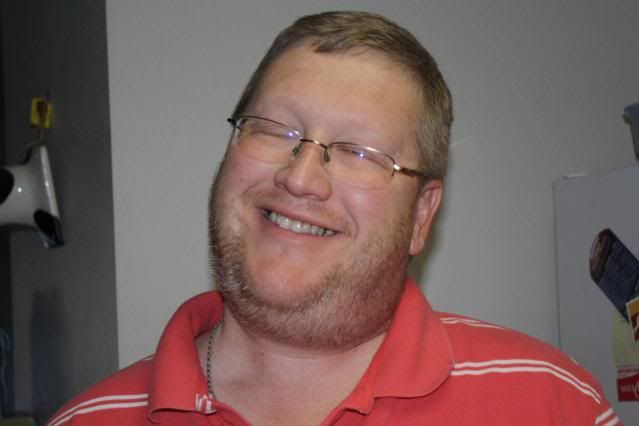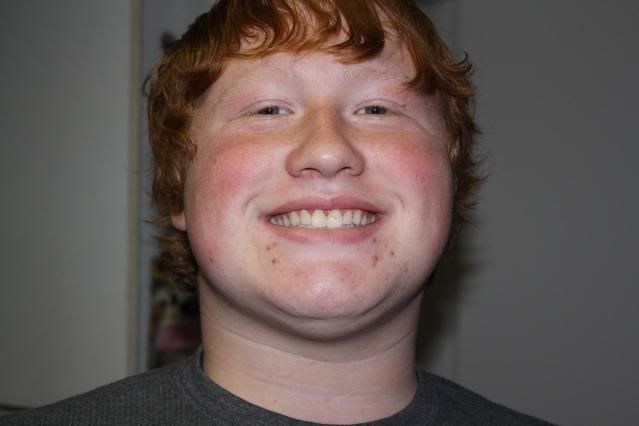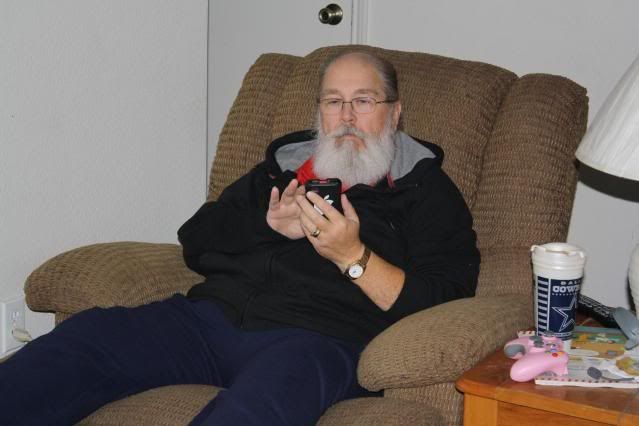 Can't forget my Daisy girl:
Gotta have football on turkey day: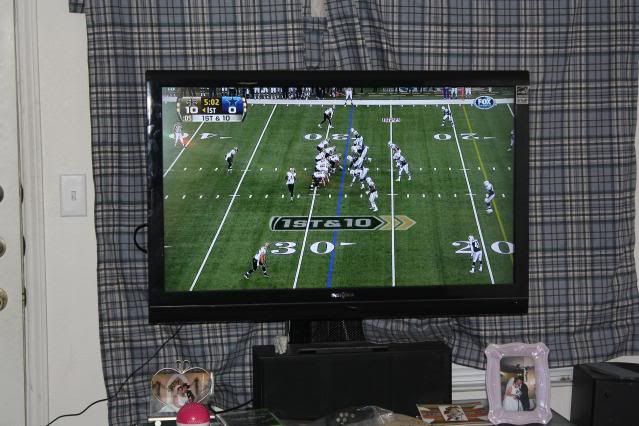 Pics from top the mountain: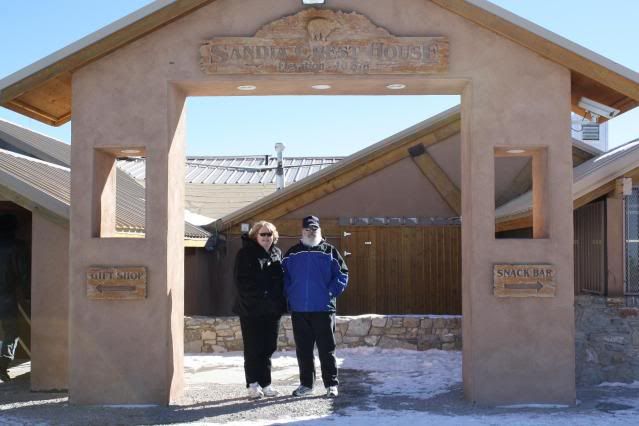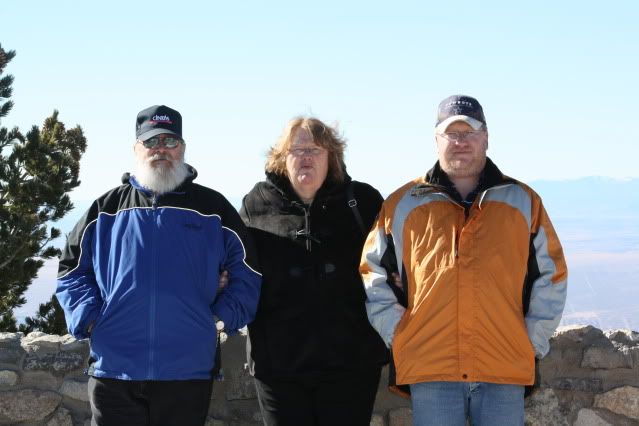 And finally, my project!!! I took my Magnolia image and scanned it, enlarged it and printed it to make this adorable picture for my MIL to hang in her kitchen. Copics used to color, an inexpensive frame from Ross and October Afternoon papers and about 10 minutes then VOILA!!! I really like it and so did Deb (which makes me happy)!!!!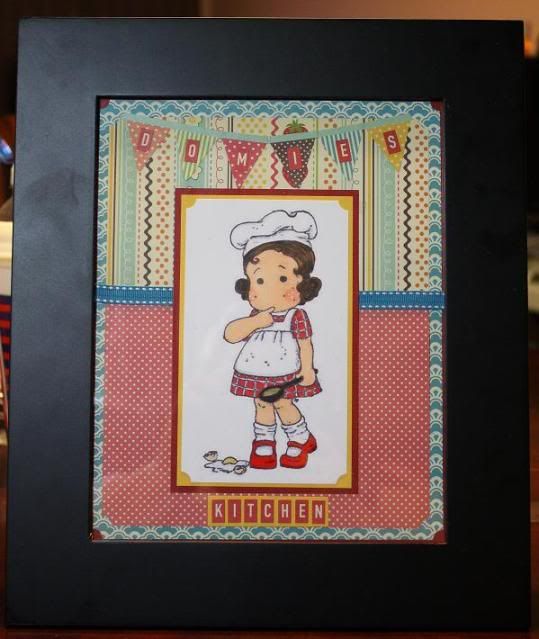 Whatcha think???
I'm using this for the following challenges:
Spoonfull of Sugar
- Anything Goes
Christmas Stampin' All Year Long
- Anything Goes
Charisma Cardz
- One for the Girls
Dottie's World
- Anything Goes, Lots of Red
OK, I'm off to bed. Family is leaving out early in the morning and it is already 1 a.m. here and I need to be up at 6 a.m. to see them off then Cait and I are having a girls day out tomorrow so I'm gonna need my rest. I think our son's girlfriend is going to come over tomorrow afternoon/evening so I'll probably need a nap between shopping and visiting!! As always, thanks for stopping by and happy scrappin'!!!