The very talented
Cabio
is having a birthday in December and she is celebrating her birthday with this fabulous blog candy!!! If you aren't already a follower of her blog - WHY NOT??? I'm more of a stalker than a follower, I do lover her stuff!!! So, if you wanna chance to win some yummy candy head over to her blog and do as I am doing, spread the word!!! Good luck!!!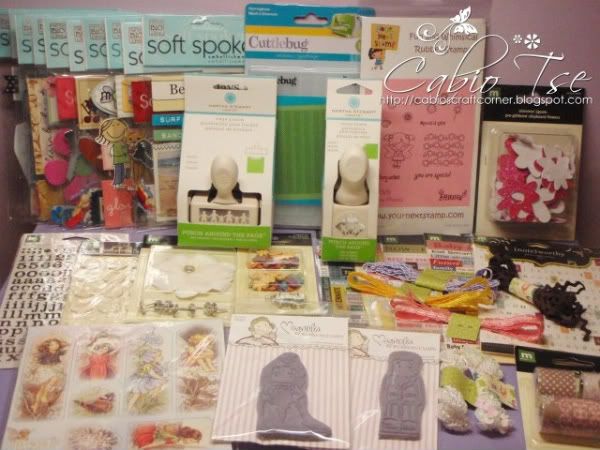 This weekend didn't hold anything exciting for me. Rob and I were off on Thursday for Veteran's day - I'm very thankful to my husband as he served proudly as a USMC to help protect our freedom. On Friday I ended up calling in sick because I didn't sleep a wink at all Thursday night. Most who know me know that I have moments where I just can't sleep or function worth a hoot from my fybromyalgia and degenerative disc disease. Anywho, I did a little house cleaning this weekend as we are having Rob's parents come visit us next Friday for a whole week! I am so excited! We don't get to see family very often so we are truly looking forward to them coming for a week - it will be great to be able to relax and visit with them without any rush of them getting here, getting settled and then turning around to leave. Deb (my MIL) and I are gonna do a little shopping - no Kmart's in Texas and she is missing them bad!!! Saturday, the 20th we are gonna go see a Beatle's tribute band with them - I love going to these shows! We actually talked them into coming early so we could all go see the show together!
As for crafty stuff, not much completed. This one card with my winning stamp set from Sparkle N Sprinkle is all that got done. Hopefully I get out of my slump soon - if I'm feeling like crap I don't get anything done so let's hope this passes soon!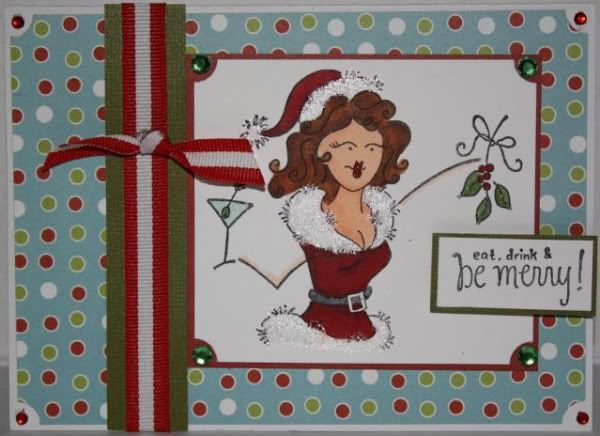 Well, back to work tomorrow so I'll keep this short and sweet. Thanks for stoppin' by and happy scrappin'!!!