................to share but can't post any!!! I so hate when I accomplish things but can not share!! Let's see, I have some yummy Magnolia images, Kenny K images, a Simply Betty image and a couple others all laying out ready to share with the world but because they are submitted for publication I can not. So, I just basically wanted to say hi and let you know lots going on and hopefully next week I'll know what is going to be pub'd and what isn't so I can post the ones that are not (maybe I'll get lucky and EVERYTHING will be, we'll see!!!).
How about some Christmas decorations??? Here are some pics of my very limited decorations. Living in a small apartment kind of hinders what you can do. I've always been huge on Christmas but last year and this year I've scaled down tremendously because we just don't have the room to decorate. Someday we may be back in our home in Texas and then I'll go all out again.
Here is our entertainment center/area - don't look close or you'll see the dust, I didn't even notice it til I took pics because I put out decorations in the semi dark the other night (sounds like a good excuse right?? LOL)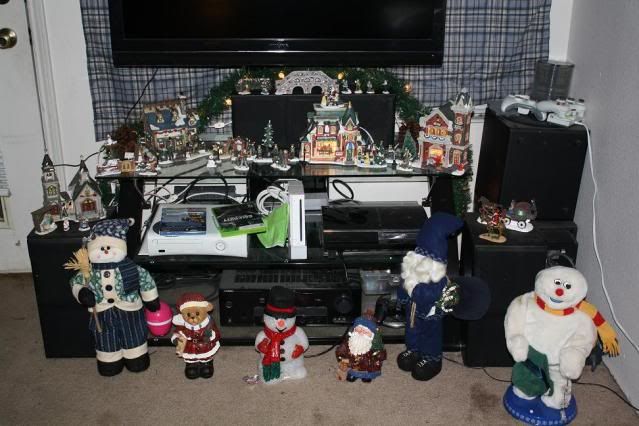 I love my little village and put it on our bar last year but it just seemed to be in the way. I thought this year it might work better on the entertainment center plus, I can see it throughout the holidays versus it being on the bar behind where we sit and spend most of our time when at home. Here's my village from left to right closer up. It really is so fun to sit and look at.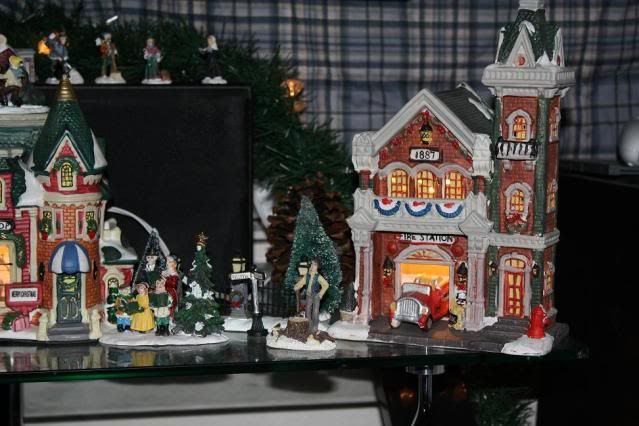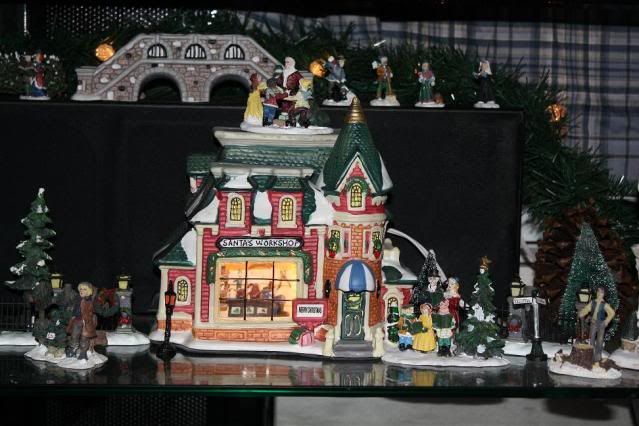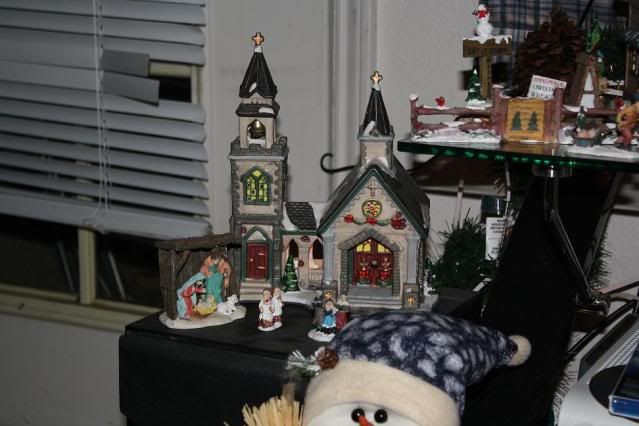 The wall over our couch: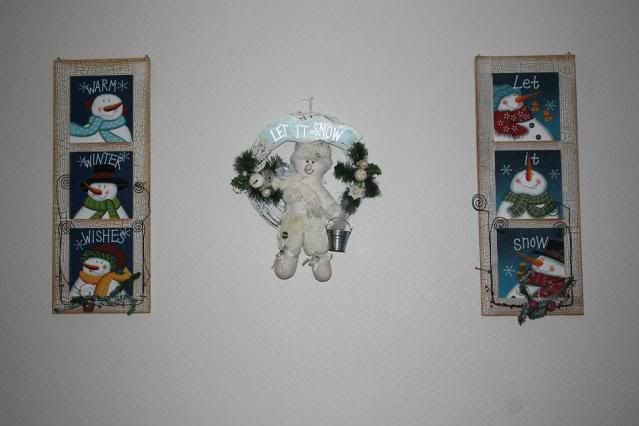 The two towers on each end of the couch:
Top of right tower that holds DVD's
Left tower that holds the router/modem and a little bit of everything else with my Christmas stuff put in front of it all........LOL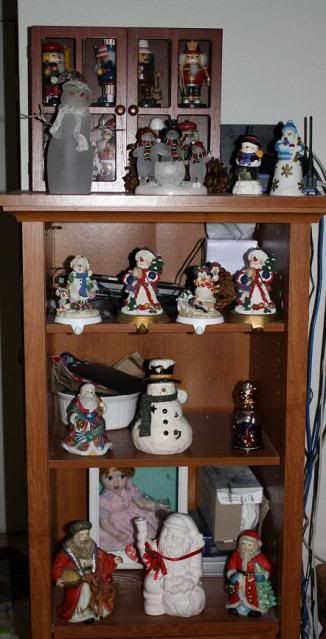 I hope you liked a short tour of my decorations. Hopefully I'll have more room to decorate in the next few years but for now, this will do as it makes me happy to look at!!!
Hope you all had a great Thanksgiving and are gearing up for Christmas - most of my gifts this year are going to be handmade so watch out January, I'll be a posting fool (some of my family read my blog so if I post they will see....LOL)!!!
Maybe I'll have something this weekend that can be posted and shared with the world, if I get busy that is!!
Thanks for stopping by and happy scrappin'!!!