Oh my goodness how bored am I????? So the house is pretty much packed and I am going stir crazy with another week til we move - not to mention a long weekend with nothing to do!!! ugghhh!!!! Well, I broke down tonite and got into my scrappy stuff again!!! I finished my DT card for
Am I A Scrap Addict - Sketches
and it will be posted on the 1st and I'm thrilled with it!!! A lot of layering went into this cardand I also played along over at
Mojo Monday
because the sketch was just too fun!!! I'm not thrilled with this card but I was playing with my gray's trying to get a good combo and blending down but, it kept me busy for a bit!!!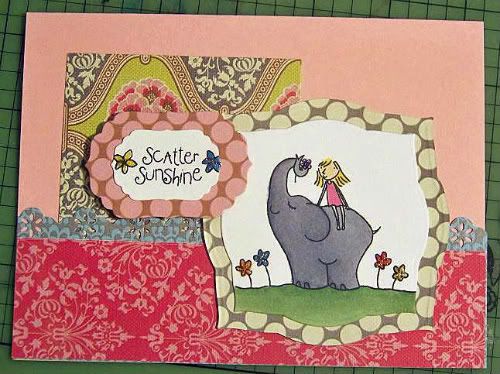 Now, for some really awesome news!!! I was asked to join the DT at
The Cuttlebug Spot!!!!
I am just tickled pink and my first reveal there will be on 6/1!!! It is a weekly site so there will be weekly reveals every Monday with challenges for you to play along with!!! I can't wait - I'm so excited I already started working on my first project!!!
Thanks for stopping by and happy scrappin'!!! Off to sulk in more boredom and maybe make another card!!!